At least 35 dead, 80 injured as Pakistan jolted by powerful Iran quake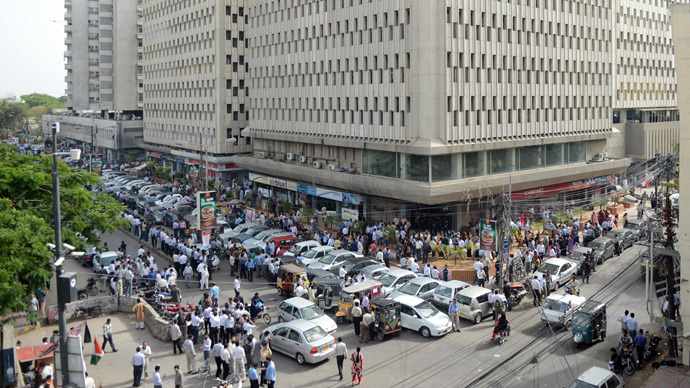 At least 35 people were killed and 80 injured in southwestern Pakistan on Tuesday when it was hit by tremors from a 7.8 magnitude earthquake in neighboring Iran, Pakistani officials said.
The epicenter was located in southeast Iran in an area of mountains and desert, about 200 km (125 miles) southeast of Zahedan and 250 km northwest of Turbat in Pakistan, the US Geological Survey said, Reuters reported.

Three women and two children were killed when their mud house collapsed in the district of Panjgur in the Pakistani province of Baluchistan.

"The earthquake has killed at least five people in Panjgur," said Ali Imran, an official of the Provincial Control Room, a government disaster-response unit in Quetta, the main city in the region.

Earlier unconfirmed reports said up to 1,000 homes were destroyed in the country because of the quake, tremors of which were felt as far as New Delhi and Gulf states.

In the Baluchistan town of Mashkeel, several hundred houses collapsed, according to Mohammed Ashraf, the head of a local health center. Ashraf added that it was unclear whether there had been any casualties, according to Reuters.

An Iranian crisis center official told the ISNA news agency there had been no deaths reported in Iran so far.

Iran is situated sits on major geological fault lines and has experienced a number of devastating earthquakes, including a 6.6 magnitude quake in 2003 that flattened the city of Bam, in Iran's southeast, that left more than 25,000 people dead.