Pakistan deploys first home-made drones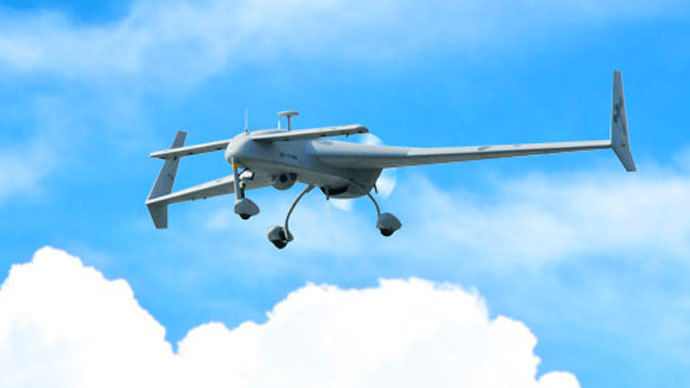 Pakistan launched its first domestically produced drones on Monday, as police cracked down on demonstrators protesting US drone strikes targeting Islamic militants on Pakistani territory.
The new drones are called the Burraq and Shahpar and will be used by the Pakistani army and air force, the military said in a statement on Monday, although they did not specify if the drones will be armed or unarmed.

The statement from the military comes as the police prevented protesters trying to block trucks carrying NATO supplies to and from troops stationed in neighboring Afghanistan.

The protests began on Saturday when the Pakistani cricket star turned politician Imran Khan led thousands of demonstrators to block a road used to ship goods to and from Afghanistan in the Khyber Pakhtunkhwa province in northwestern Pakistan.

Khan's political party, Pakistan Tehreek-e-Insaf, has said it will block NATO trucks until the US ends drone strikes. His group has been a vocal critic of US drone strikes but only began direct action last Saturday.

And on Sunday members of his party stopped trucks and roughed up drivers at a toll on the outskirts of Peshawar, the provincial capital of Khyber Pakhtunkhwa. Police were present at the scene but did not attempt to stop the protesters. 
But police officer Behram Khan said as of Monday police would only permit peaceful protests by the side of the road and would not allow people to stop trucks as happened Sunday. He added that they had opened an investigation into the activist's actions on Sunday that could lead to criminal charges.

The CIA began targeting Islamic militants in drone strikes in Pakistan's tribal North West regions in 2004. They have been a highly controversial because of their violation of Pakistani sovereignty and the number of civilian casualties. Estimates of the number of civilians killed because of US drone strikes vary widely between 290 and almost 900.
But the issue is complicated because the Pakistani government is known to have sanctioned some drone attacks but not others.

Instead of carrying out the attacks themselves, Pakistan has asked the US to provide it with armed drones, saying that they would be more effective in carrying out attacks on militants. However, Washington has refused because of the sensitive nature of the technology used in drones and doubts whether Pakistan can reliably target US enemies.

For its own part Pakistan has been trying to develop its own drones but has struggled with the advanced technology required for their manufacture. 
Pakistani military officials speaking on condition of anonymity told AP that they have been struggling with the precision munitions required in drones and of developing a done large enough to carry accurate missiles and with a long enough range.