Moscow demands investigation into Chechen militant's presence at PACE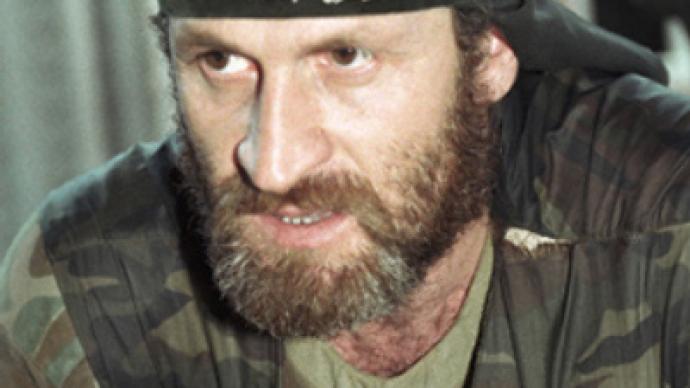 Russia has demanded that the Council of Europe investigates Chechen militant envoy Akhmed Zakayev's presence at the Parliamentary Assembly of the Council of Europe session (PACE) in Strasbourg on Tuesday.
"Russia's permanent mission in Strasbourg has forwarded a protest to the Council of Europe Secretary General, Thorbjorn Jagland, and demanded that an investigation into the incident should be carried out," Vladimir Voronkov, Director of Foreign Ministry's European Cooperation Department, told Interfax agency.
In response, he said, Jagland stated that he was not aware of Zakayev's presence at the PACE session.
According to Voronkov, "Zakayev attended the session on the invitation of the faction of liberals in PACE, but most likely he was using a different name." He said no pass card with the surname Zakayev had been registered at PACE.
The self-proclaimed Prime Minister of "Independent Chechnya" Akhmed Zakayev – who is on the wanted list in Russia on accusations of terrorism and other crimes – found asylum in Britain, where he has been living since 2002. His appearance during Tuesday's session in Strasbourg – Zakayev was reportedly sitting on a balcony reserved for guests – sparked fierce criticism and anger from the Russian side.
The president of the Russian Republic of Ingushetia, Yunus-Bek Yevkurov, expressed concern about the fact that Akhmed Zakayev attended the meeting on Tuesday.
"I will tell you this: bring back the chronicles of these events in Grozny. Have a look at Akhmed Zakayev – in a headband, with people wielding automatic rifles and machine guns," Yevkurov was quoted as saying by Russia's RIA Novosti news agency. "And ask him now about the rights of those people they dragged onto city squares and lashed, thinking themselves being all great Muslims."

"He is no one and his name in nothing," Ingushetia's president added. "If he was someone he would kneel before his people, repent and apologize instead of attending sessions here."
The head of the Russian mission to PACE, Konstantin Kosachev, also expressed his displeasure in a private conversation with PACE President Movlut Cavusoglu. Zakaev's presence at the session was very sudden and unpleasant, he said.
"Nobody announced Zakaev's participation in PACE events, and, in fact, he was brought into the convention center under somebody else's name," Kosachev claimed.

Zakaev's participation in the discussion "muffed" Dick Marty's positive, although not without criticism, speech, the Russian official said.
"The balanced resolution on the Caucasus stuck in someone's gizzard," he added.

Kosachev also called what happened "a political action."
"Zakaev's presence contravenes the concept of Moscow-PACE cooperation concerning human rights in the Caucasus," he emphasized.
Akhmed Zakayev worked as a culture minister and deputy prime minister in the Chechen government in the late 1990s. He fled to Great Britain after Chechen militants were defeated. Russia sought his extradition on charges of terrorism, but the UK granted him political asylum.
PACE on Tuesday approved a resolution describing the human rights situation in the Northern Caucasus. The resolution was approved by the Russian delegation for the first time in many years.
You can share this story on social media: