Ossetians from across the world gather in Tsinkhvali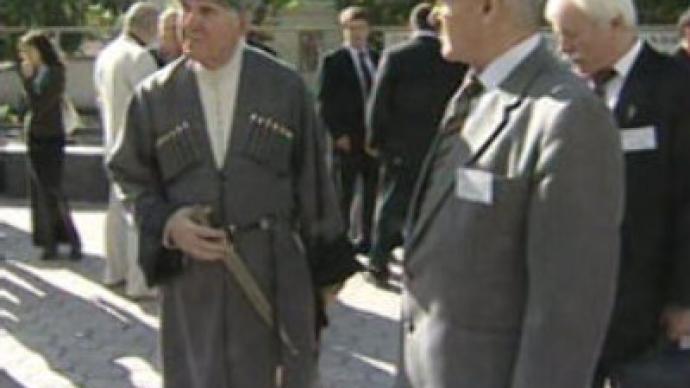 The South Ossetia capital Tsinkhvali is hosting an All-Ossetian Convention. It is the first time the Georgian breakaway region has become a venue for the event. A record number of Ossetians are attending – more than 700 from across the world.
Edouard Kokoyty, the President of South Ossetia, pointed out the importance of the event for the people.
"The sixth session of the Ossetian people has historical importance for Ossetians. Nothing will prevent the session from taking those decisions which are paramount for the Ossetian people," he said.
Presidents of North and South Ossetia, as well as elders of Ossetian diasporas, were elected to the Convention's Council.
The Convention will last till Wednesday.
The first All-Ossetian Forum took place in 1992 and has been held once every three years.
You can share this story on social media: