Orphans complain to president putting care system in spotlight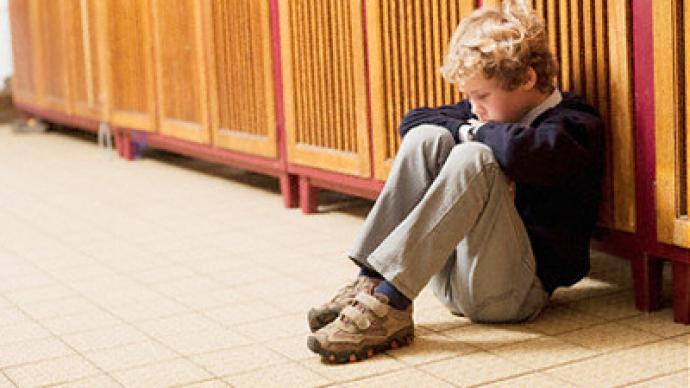 Children from a Russian orphanage specializing in mental disabilities have caused a national outcry after writing a letter to President Dmitry Medvedev complaining about the conditions they live in.
Inspectors say they found nothing wrong with the care home. However, the complaint has raised a bigger issue: the old fashioned methods of care which leave the children feeling trapped, and ill-prepared for the modern world.The orphanage in the town of Pavlovsk near St Petersburg had been operating beyond the public gaze for almost 50 years. Then suddenly it was making national news. Several children signed a letter of complaint. "We are malnourished," the letter said. "Children clean the streets, work in the kitchen and do the laundry. Buying any personal items is forbidden. We are never given our IDs or cash. Children work without any days off. They make children carry heavy pots with food."The story spread like wildfire as a shocking example of apparent child abuse within the walls built to protect and not imprison the youngsters. However, when an RT correspondent visited the home, she was surprised to find an almost idyllic picture. The corridors were clean, it was warm and cozy and the dinner was on time. Most importantly, the children looked happy. So what was wrong?"Yes, I confirm it was me, Vladimir Fyodorov," one of the orphans who signed the letter told RT. "There was indeed bad treatment toward me… The food, for instance, is always the same. Why can't we eat what we want? We always have to eat what they serve."Head of the orphanage Galina Plemyannikova explained: "Children hate vegetables, but the regulations say I have to give them 400 grams a day. As for passports, they are all allowed to take them anytime they need to if only they explain why they need it. And yes, some children work in the kitchen, those who want to, and we pay them half rate."Plemyannikova claimed she was not upset by the allegations, on the contrary, she said that they are a measure of success as the children have shown maturity by talking about their rights, freedoms and choice. "The youth! When you are young, you want to rebel, you seek revolutions," she said. "This is their opinion, their desire, they want to be heard… These are normal human needs and our children also have theirs despite the disabilities they have," Plemyannikova added.However, what these children seem to lack is a real life with the real challenges they would face outside.Yury Kuznetsov who has suffered from genetic paralysis since childhood, left the orphanage almost 30 years ago. He knows what life is like from both sides of the fence. He said the kids' message shows independence but that there is a long way to go to prepare them for the future. "Such institutions are always following the regulations, and it makes life here artificial," he said. "Why can ordinary people eat fried potato, yet it is forbidden here, for instance? This is what they feel, what I used to feel, they want to be, or feel normal and live real lives." State and local authorities in Russia run orphanages where children whose parents have died or abandoned them are cared for. However, critics say some of the care homes are unsuitable for the vulnerable and that the system can serve as a dumping ground for abandoned youngsters.Yury believes that Russia should change the system of care for orphans."If we open the doors here, no one will run from here," he said. "Children feel good within these walls, they just want to have this choice and this theoretical opportunity to leave the place, if they suddenly want to."The fence around the orphanage looks unassuming, but there is a formidable barrier for those on the inside wanting to integrate into society. Those living in the care home, eager to be part of "the outside world", are hoping the gate has not closed on their hopes.
You can share this story on social media: