Opinion split over Libya attack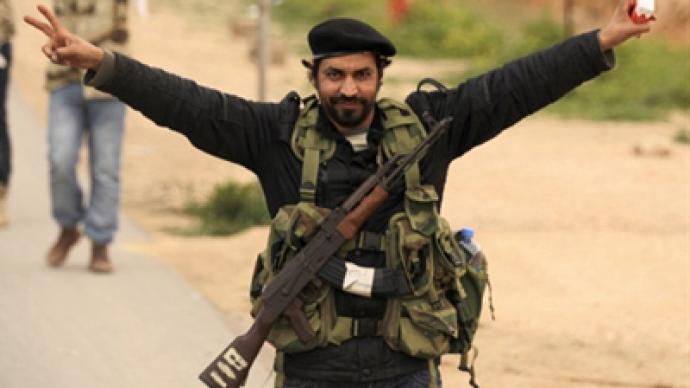 Military action in Libya has prompted a spate of comments from world leaders and experts with many calling the attack a sham for the West's self-seeking strategies and others backing the effort to protect Libyan civilians.
The African Union has called for an end to all military actions in Libya. Mohamed Ould Abdel Aziz, President of Mauritania, where the Union's summit is currently being held, added that "the African Union rejects the idea of foreign military intervention in Libya, regardless of its form."Secretary-General of the Arab League, Amr Moussa, has also criticized the air strikes on Libya, saying they differ from the purported mission. Moussa called an emergency meeting of the League and said "what we want is civilians' protection, not shelling more civilians."Meanwhile, Qatari Prime Minister Sheikh Hamad bin Jassim al-Thani told Al Jazeera that Qatar will definitely participate in the military action in Libya."We do not accept any harm coming to the Libyan people," al-Thani said. "We are not targeting the Libyan people, or targeting even the Colonel [Gaddafi] or his sons, quite the opposite. How we can stop the bloodshed, this is our intention," added the Qatari prime minister.The fact that Arab countries are supporting the military action against Libya is quite important, believes Younes Abouyoub, a Middle East scholar at Columbia University."If they don't participate, this will look exactly the way Muammar Gaddafi has portrayed all this operation: that it's basically a crusade, it's colonialism coming back to Libya, and he would start using it to garner more support for his own tactics to fight this military intervention," said Abouyoub.
Coalition forces stress their mission in Libya is strictly humanitarian. And Claude Moniquet from the European Strategic Intelligence and Security Centre believes that is what they should limit the operation to."We have to focus on one thing – the operation and ousting Mr. Gaddafi. To question what will happen in Libya after is clearly the problem of the Libyans."
Michel Chossudovsky, director at the Center for Research on Globalization, also believes the operation in Libya is not a humanitarian mission, but an effort to overthrow Gaddafi."The true fee of this war is oil, and France, Britain, United States, Canada are there with the intention of serving the interests of oil corporations and the extension of their influence into Africa," Chossudovsky said. "This is not a humanitarian operation, it is a war of conquest, and it will have devastating consequences not only on the people of Libya, but more generally."
Mark Almond, a professor of international relations, believes the intervention began because the opposition, which turned out to be a not very effective military force, could not continue fighting Gaddafi's forces. "Gaddafi seems to have people ready to fight for him than are organized to fight on the other side, and that's why NATO needed to try and turn the balance of power," said Almond.
War correspondent and former UN investigator Keith Harmon Snow says that although a genuine popular uprising is indeed a reason for the Libyan unrest, it is also being inflamed by many groups supported by the West. "This is really a very manipulated 'conflict,' and the people of Libya are going to suffer the most," he said. "And it won't be very long before the people, the true popular uprising, realizes that they have no control over their country because the United States, France, Italy and Britain have moved in again."
Anti-war activist Jens Wagner says that no matter the outcome, we will not see democracy forming in Libya, as it is a stand-off situation. "And then they'll have to divide the country, and probably the allied forces, United States, England, France, will be negotiating with the new government in the eastern part of Libya. But there's also a great chance of a prolonged civil war," said Wagner.
There are still political possibilities to resolve the Libyan crisis without armed intervention, because the anti-Libyan coalition does not have a common understanding of what should be done during phase one of the operation, believes Benoit Calvi from the Peace Action Organization. He says while Americans have attacked some 20 military and infrastructural targets in Libya, "France, which is leading this attack, is doing its own things on the field, for example bombing tanks – which is not exactly appreciated by the coalition."
Ralph Schoenman, a radio host and anti-war activist, believes that NATO's real motive for military intervention is not a desire to help Libyans in their uprising, but oil interests. "Every so-called humanitarian intervention, whether it's in Somalia or whether it's in the Congo, or whether it's in Libya, has the intent of subjugating the population and seizing the resources," said Schoenman. "And what they are above all concerned with is not only the outcome of the struggle of popular masses in Libya, but that which is unfolding in Tunisia and in Egypt, and across the region."
You can share this story on social media: