Former deputy of Russian Olympic Committee faces criminal charges on embezzlement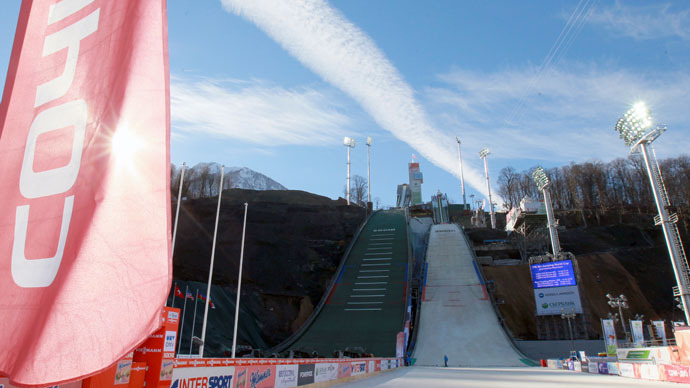 Ex-vice-president of Russian Olympic Committee, Akhmed Bilalov, is accused of embezzlement of nearly 3mln rubles on foreign trips as well as abuse of power. He was previously criticized by Putin for delays and cost overruns of Sochi Olympics projects.
Besides his activity on the Russian Olympic Committee, Bilalov also headed another multi-billion-ruble project, the 'North Caucasus Resorts' state-funded board tasked  to create world-class ski resorts in Russia's south.

A check into the finances of North Caucasus Resorts by Russia's Audit Chamber revealed "multiple violations," prosecutors said on Wednesday.

Bilalov has been accused of signing contracts in violation of legal norms, failing to protect the company's assets as well as embezzling money for trips abroad.

"The inspection revealed... instances of unjustified spending on the company management's trips to foreign countries which had elements of luxury," the statement said.

Russian prosecutors suspect Bilalov of spending money on luxury travel abroad, including $65,000 in hotel bills for his visit to the London Olympics and more than $25,000 on transportation there.

At the same time, the state company records indicated it simultaneously paid for his visits to the Russian cities of Krasnodar, Saint Petersburg and the resort town of Yessentuki.

It has been revealed that for Akhmed Bilalov's trips to France, England and other countries the bill for charter flights was 80 million rubles (nearly $2,5mn). While on a visit to United Arab Emirates, a helicopter was ordered to deliver Bilalov from his hotel to the airport. These episodes have not been included into Wednesday's statement.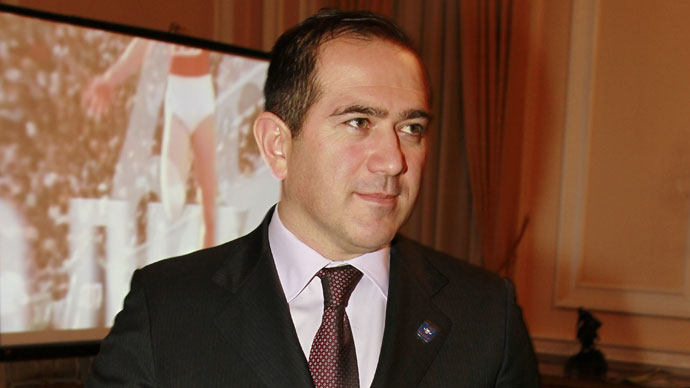 Prosecution concluded that North Caucasus Resorts had spent more money on its management instead of investing in the project and launched a criminal case against Bilalov and his partner, director of the company, Aleksey Nevsky.  

If Ahmed Bilalov is found guilty, he may face up to four years in prison, a maximum sentence for such a felony.

On March 5, Forbes reported that Akhmed Bilalov and his brother and business partner Magomed Bilalov left Russia and are currently residing in Germany's Baden-Baden "for health reasons".

The investigation followed Bilalov's dismissal from his positions on the Russian Olympic Committee and North Caucasus Resorts after President Vladimir Putin on February 6 slammed delays in construction of Sochi Olympics projects [LINK].  Putin also criticized the costs of the projects soaring seven-fold: from 1.2 billion rubles to almost 8 billion (up to $265 million). North Caucasus Resorts, a private construction company, was in charge of the project.

The Sochi-2014 Winter Games are already considered to be the most expensive Olympics ever. With estimated total costs of $50 billion, it has surpassed the previous record holder, the 2008 Beijing Summer Olympics. It also stands at more than twice the London-2012 Games, which were estimated to have cost nearly $19 billion.