What it means to get old in Russia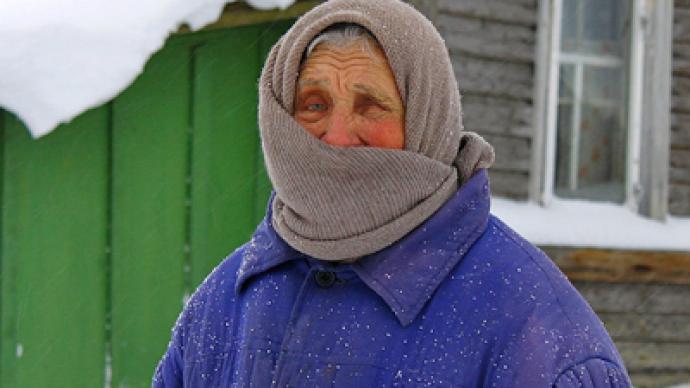 RT's close-up team continues to discover the Western Urals area, as they get to explore the Udmurtian Republic and its capital city, Izhevsk.
This time the RT team learns how Russia's elderly struggle to survive in the far Urals villages, where they make up the majority of the population. With meager pensions and poor healthcare, the older generation is in desperate need of support, food and medical assistance. But in most cases, they have to rely on their own strength and determination.Maria Petrova gets her daily exercise by breaking the ice in the well, though she would much rather do without it. But then she would have no water. The 77-year-old lives in her native village, Novy Karambay, on her own."We don't mind living like this. We don't want to die, but we do have a huge problem with water," she says.Water seems to be the main concern for the locals, but once they start talking, more problems come to surface."We can't get an ambulance out here, probably because we're old, and they think we're not important," Maria Petrova complains.Out of 30 people in this village, 20 are over the age of 60. They have no access to running water, food, or medical help. For them, it is not so much about living as it is about surviving. The main problem for local people is their age.Miniscule pensions and poor healthcare make the lives of Russia's elderly all but unbearable. But many say the way the elderly are perceived in the country is even more lamentable."The difference between Russia and the West is that in our country old age is considered to be a time of loss and reminiscence, whereas in the West it's a time for new possibilities," Gennady Tikhonov, a sociologist from Izhevsk, explains. He believes that Russia is in a dire need of more social programs to provide care for the elderly.One woman in Izhevsk is already doing her part. The idea for a private retirement home came to Natalya Lazukova when her mother died, and she was looking for someone to look after her father.Natalya abandoned her high-status job at a factory and started her own business."When you see that you're good at what you do, it's incredibly satisfying. Old people come in frightened at first, and then they start considering you a family member," she told RT. "It's especially satisfying when you realize you're doing something important."Unfortunately, these village women cannot afford to live in Natalya's home. Like millions of Russia's elderly, they are forced to rely on their own strength and good spirits while they still have them.According to Tatyana Zadiraka of the charity foundation United Way, it is not only the financial issue that elderly people are facing in Russia. It is also the social isolation, the lack of social support, the lack of easy access to medical help and many others."Frankly, it's very difficult in Russia to get funding for programs focusing on the interests of elderly people…And from all the pool of money we raise annually, only 16 per cent goes towards grants, to NGOs providing assistance to elderly people," she explained.
You can share this story on social media: