Russian retirees demand pensions increase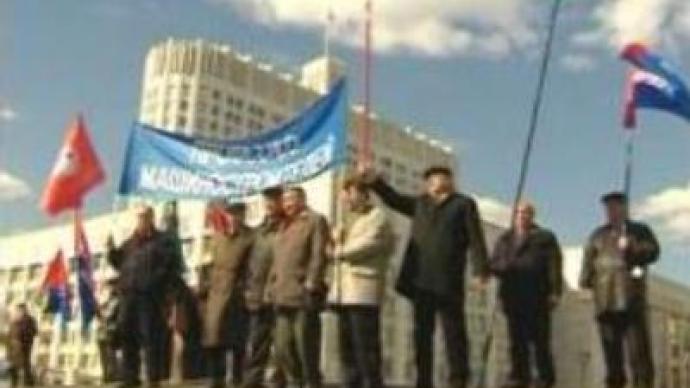 Pensioners have taken to the streets in 79 regions across Russia to urge the government to increase their entitlements. The rallies' organisers want to see their payments match the country's minimum wage.
In Moscow the protesters gathered in front of the White House – the seat of the Russian government.
"The government does not pay any attention to the pensioners. Good demographic policy should be not only about the new-borns but also providing a worthy living for the old,"
says one of the protesters, Dmitry Pervukhin. Meantime, the rallies were held in many Russian cities, starting with the Central part of Russia and all the way to the Far East. Demonstrations across Russia have gathered not only pensioners but also those who are far from retirement. They all share one common fear. For young and old retirement at times means poverty. According to one of the participants it is never too early to think about your pension,
"One has to start thinking about one's pension practically at school, as time flies too fast,"
Viktoria Buyanovskaya says. First of the rallies participants' demands is to increase pensions to the level of the minimum wage. Today in Russia this rate varies from region to region starting from $US 120 to almost $US 250, and in most of the regions pensions are way below this amount. The participants also want pensions to be no less than 40% of the salary a person received prior to retirement.Most of the participants were born and lived most of their life in Soviet times. As they say the State Pensions Fund achieved one of the main communist goals, to make everyone equal – once they are retired, they are equally poor.
You can share this story on social media: