Obama to skip Knesset, address Israeli students instead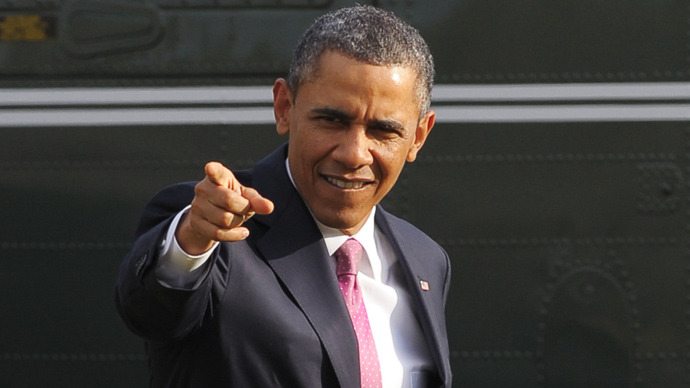 The White House has reportedly rejected Tel Aviv's requests to have President Obama address Israel's parliament during a late March trip to the country. Instead he will speak to students from major Israeli universities at a convention center in Jerusalem.
Former US presidents Jimmy Carter, Bill Clinton and George W. Bush have all addressed the Knesset while in office.

"The Israeli people certainly are thirsty to hear the president of the US speak to it directly, and there is no better place for him to do it than the Knesset," said Binyamin Ben-Eliezer of the right-wing Likud Beitenu party, the acting Knesset speaker who advised Israeli Prime Minister Benjamin Netanyahu to invite Obama to address the plenum, as quoted by The Jerusalem Post.
Obama is set to arrive in Israel on March 20.

As he prepares for the trip, his team of advisers has been canvassing both Israelis and Americans on where he should address the Israeli people and what the audience should look like, Haaretz reports.

In response, Netanyahu's office and a large group of members of parliament told the White House that the Knesset would be the best place for the speech. However, Obama and his team decided that the speech should be intended to reach the Israeli public directly, instead of through its politicians. With the younger generation in mind, the White House went with university students.
The US Embassy in Tel Aviv is now charged with coming up with between 1,500 and 2,000 guests to invite to Jerusalem's International Convention Center for the address. Most will be students, with a couple hundred journalists in attendance.

"The president is coming to Israel to speak to the people and send a message to the public about the strength of the relationship with the US," a senior American official told Haaretz. "He will make it clear in his speech that the US has no lack of domestic political disputes, but when it comes to Israel and its security, the support comes from both ends of the political spectrum."


You can share this story on social media: