Nursing home head accused of gross mistreatment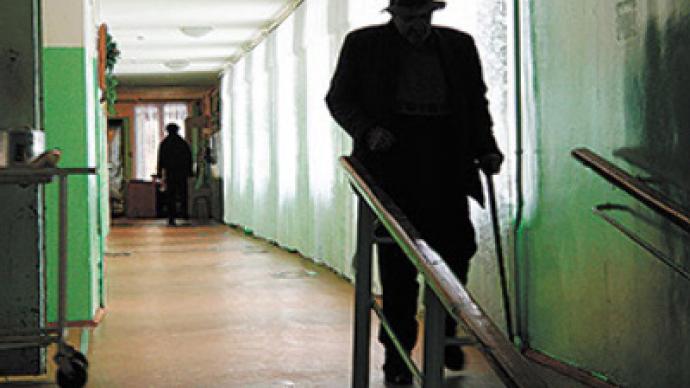 The head of a nursing home in Russia's Far Eastern Republic of Sakha has been charged for putting his elderly clients into a punishment cell and withholding money from their pensions.
Twenty-six people were subjected to the inhuman measure for "misbehavior" over the years 2007-2009, according to a preliminary investigation. The so-called dungeon where people were kept was locked with a metal door and had no windows, ventilation, heating system or toilet area. Old people were reportedly kept there up to five days at a time, according to PrimaMedia online news resource.
The former director of the institution Vasily Volkov has also been accused of illegally withholding up to 42,000 roubles ($1,400) in total from persons under care in the home. Volkov had invented his own system of "charges" for different faults and charged his patients. Some of the money was reportedly spent on celebrations in the home.
Criminal cases of abuse of authority and illegal imprisonment have been filed against Volkov, according to Sakha's regional Prosecutor's Office. He is currently suspended from his position, though the former director is confident that he acted within the law.
PrimaMedia also noted that in past years some of the patients had attempted suicide because of the home's tough disciplinary measures.
You can share this story on social media: