Human rights activist attacked – hooligans or hired goons?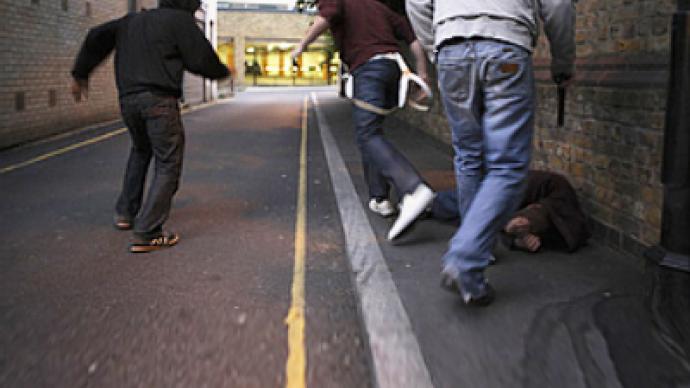 Police believe an attack on a prominent human rights activist on Tuesday was done by hooligans. Colleagues of Lev Ponomarev, however, say it was an attempt to scare him off on one of the abuse cases he was investigating.
Ponomarev was attacked near his home late on Tuesday evening. One of the three attackers asked him for a cigarette, and when refused, they knocked him to the ground and beat him. Minutes later a porter came to investigate upon hearing the disturbance. The assailants subsequently fled. The human rights activist was taken to hospital, but was later allowed to go home, since he didn't receive any serious injuries.
Police are now investigating the incident and have officially made no comment. However one of the officers on the case told Kommersant newspaper Ponomarev was likely to fall victim to random violence.
"Apparently he fell victim to ordinary street hooligans, who are plentiful in the region. They asked for a cig. He refused. One could get a punch in the face for a lesser thing in Ivanovsk," the newspaper cites one officer as saying.
The investigators say they have video footage of the attack and a witness saw the men as they were fleeing. Police hope to find them soon.
Members of human rights organizations and the victim's lawyer Evgeny Chernousov doubt this version and believe it was a pre-arranged attack meant as a warning or revenge over one of the cases investigated by Ponomarev. They say he was not robbed, and there is a disturbing record on attacks on activists, which the police fail to resolve.
"If they were just robbers they would be screaming something like 'give us the money!' But those brutes didn't take my wallet with plenty of money or my laptop. And they kept silent," Ponomarev himself told Gazeta newspaper. "Apparently they were professionals. I've heard they are forbidden to talk when they do a contracted attack, so that they are not identified by their voice."
Ponomarev mentioned in an interview to Radio Liberty several cases he was working on, including one involving drug control agents and several dealing with alleged abuses of inmates in Russian prisons.
He mentioned the attack may also be a provocation of some sort, since it coincided with the meeting between Dmitry Medvedev and Barack Obama in London.
Lev Ponomarev, 67, heads the Movement for Human Rights and was one of the founders of the Memorial society, both of them influential human rights groups. He is also a political opposition activist.
You can share this story on social media: