Urgent preparations in South Korea over North's third nuclear test fears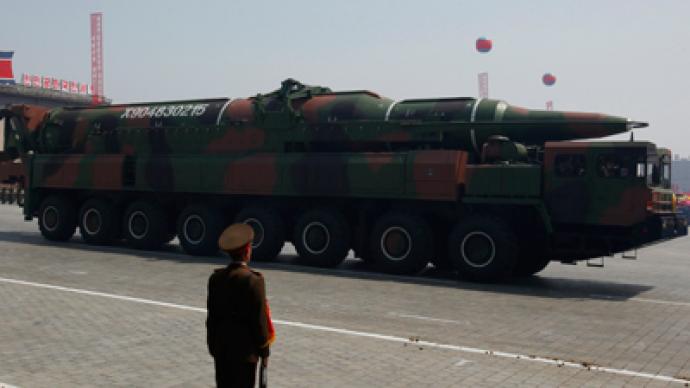 South Korean leader Lee Myung-Bak has urged the country's officials to 'stand well prepared' for a third nuclear test by North Korea, according to Yonhap news agency. The test is believed to take place before Lunar New Year starts on February 10.
The calls followed the South Korean President's meeting with his top security advisers, who reportedly passed him information, which could indicate North Korean preparations for another nuclear test.Recent satellite photos showed unusually busy activity at the north-eastern nuclear test facility Punggye-ri, which is the country's only atomic test site, South Korea said. North Korea has allegedly covered the entrance to a tunnel there in an apparent attempt to block satellite monitoring.The North has meanwhile installed two lookout towers equipped with surveillance cameras, Seoul also says. Both 60-meter-tall installations are designed to monitor the activities of the South Korean army in the demilitarized zone, which divides the two countries. Seoul's chief nuclear envoy Lim Sung-Nam left for Beijing on Sunday to meet his Chinese colleague as part of last-minute diplomatic efforts to dissuade Pyongyang from another atomic test."We will assess the actions of the North after the adoption of UN Security Council Resolution No. 2087 (2013) and discuss our response", Lim Sung-Nam declared before leaving.Over the past week Pyongyang has issued a series of daily warnings threatening action over the UN sanctions imposed for a long-range rocket launch last December. North Korea has pledged the "toughest retaliation" if these are not lifted. The North also slammed the upcoming joint naval drill by the US and its ally South Korea as "war exercises" aimed at invading the isolated state. The military exercises, widely considered by observers as a warning to the country, are due to start on February 4 in the Sea of Japan (East Sea) off the South Korean port city of Pohang. A US nuclear-powered submarine and other warships are expected to take part.
You can share this story on social media: