Syrian spin: 'Secret nuclear plant' is just a factory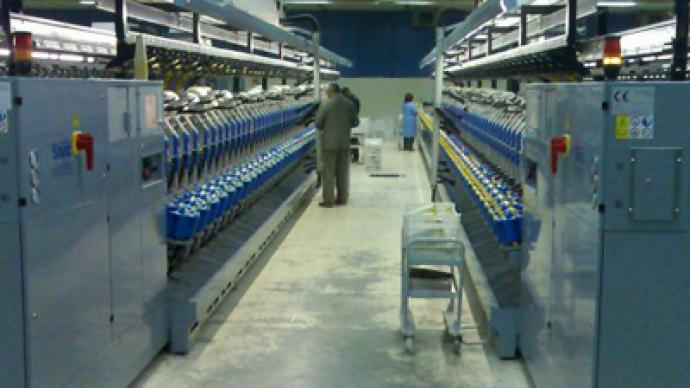 A facility in Syria, which the UN's nuclear watchdog suspected to be a uranium-enrichment site masked to look as a yarn-spinning factory, is and has always been a yarn spinning factory, a journalistic investigation revealed.
The International Atomic Energy Agency (IAEA) investigators alleged that the outline of the Al-Hasakah Spinning Factory viewed on satellite pictures closely resemble those of the blueprints of a nuclear site that Muammar Gaddafi tried to build in Libya.However the allegations are apparently wrong, says Jeffrey Lewis, a nuclear policy expert at the Center for Nonproliferation Studies. In the Arms Control Wonk blog he cites a report by Paul-Anton Krüger, a correspondent of the German newspaper Süddeutsche Zeitung, who took the trouble to track down the equipment, which is shown on the factory's website and bears logos of several major German producers.The German journalist contacted one of them and confirmed that when the machinery was supplied to Syria in 2003, the provider's engineers went there to install it. They recalled that at the time the plant was "100 per cent a spinning mill" and gave the journalist details on the old spindles they threw out of the site. Those had been produced in East Germany by the now-scrapped state company Karl-Marx-Stadt.Krüger went on to call several of the firms the plant was split into after the unification and finally talked to Jürgen P.R. Grobe, 62, who said he built the Al-Hasakah Spinning Factory. The man supervised the project between March and April 1981, which was to finish the plant, which was initially built by Italians, but was left unfinished due to non-payment.The German engineer recalled the layout of the facility and explained which buildings served which purposes without seeing the satellite image. He also said the factory had 75.000 spindles – more than any Eastern German spinning mill of the time.Grobe added that he visited the site again in 1991 when he was working in Syria on another project. He found the old facility working rather poorly, but still spinning, he said. The only things Al-Hasakah spins are cotton and polyester.
You can share this story on social media: