New Japanese government to reconsider zero-nuclear policy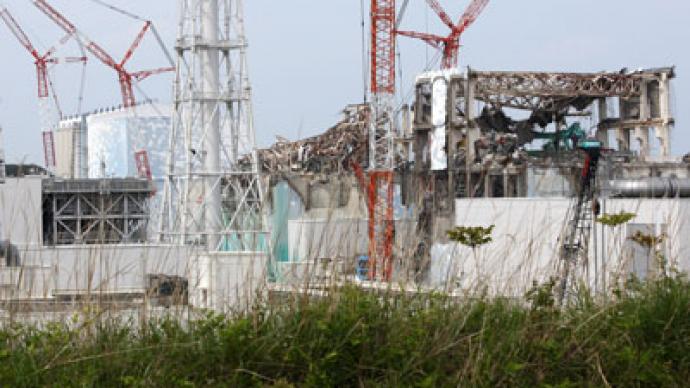 Japanese PM Shinzo Abe's cabinet is set to unveil the new energy policy early next month by dismantling plans to eliminate nuclear power in the country by 2040. The pro-business Liberal Democratic Party-led government also plans to restart reactors.
Thus Japan's new leaders intend to change plans of the previous cabinet regarding a post-Fukushima policy. "We need to reconsider the previous administration's policy that aimed to make zero nuclear power operation possible during the 2030s," AFP quotes trade and industry minister Toshimitsu Motegi as saying. The minister is also in charge of supervising the nuclear industry. However, Motegi also stressed he is ready to give the go-ahead to resuming generation at nuclear power plants "if they are confirmed safe," meaning shuttered power stations could start coming back online only upon authorization of the Nuclear Regulation Authority. The authority was established in September 2012 to ensure nuclear safety in the country following last year's crisis at Fukushima, when meltdowns, which spewed radiation over a wide area of farmland, made hundreds of thousands of people homeless, as they had to be evacuated. It was triggered by a tsunami, which killed 19,000 people, and knocked out cooling systems. On May 5, 2012 Japan turned off the country's last operating nuclear reactor located in the north of the country, finishing an extraordinary response of the Japanese government to the disaster at the Fukushima nuclear power plant, leaving the Land of the Rising Sun without electricity generated by nuclear reactors for the first time since 1966. In order to patch the energy hole, Japan had to increase by one-third imports of natural gas and oil compared to the previous year. A month later – in June – previous PM Yoshihiko Noda ordered to restart of reactors at Ohi amid fears of a summer power shortage, but he vowed ahead of the election to phase out nuclear power by 2040. Despite anti-nuclear public protests calling for nuclear power to be abandoned in Japan, following the Fukushima disaster, parties opposing atomic energy made little impact in December 16 elections, while Abe's LDP won a confident victory, returning to power after a three-year break, meaning people made a choice in favor of nuclear energy.For resource-poor Japan, which relied on atomic power for around a third of its electricity, nuclear energy has been a national strategic priority since 1973, as the country invested billions of dollars into its nuclear power engineering. But for now Ohi Units 3 and 4 are Japan's only operating nuclear power plants.
You can share this story on social media: