Fukushima impact to be less global than Chernobyl - nuclear engineer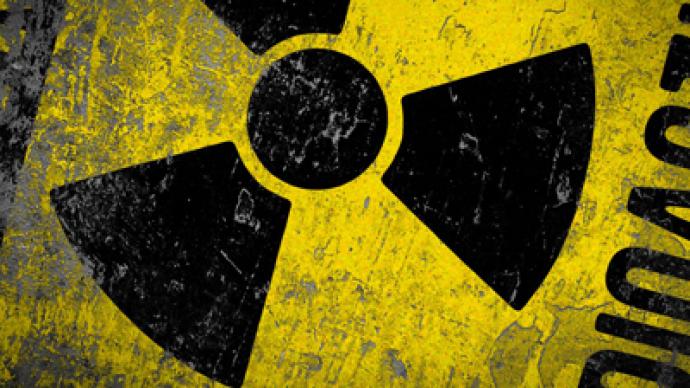 The effect of the Chernobyl nuclear disaster far outweighs the projected outcome of the crisis at the Fukushima nuclear plant in Japan and the two should not be compared, says Evgeny Akimov, a nuclear engineer from the Chernobyl rescue operation.
RT: Hello Evgeny. Thank you very much for taking the time to talk to us. After the Chernobyl catastrophe you were in charge of containing nuclear emissions from the exploded reactor. To understand what situation the Japanese workers are finding themselves in right now, can you explain to us what it was like to work in Chernobyl.Evgeny Akimov: There was a great deal of work to be done but we only had seconds or minutes to do the job if we wanted to avoid a long-term impact on human health. Can you imagine what the conditions were like? According to statistics and the UN report, more than 650,000 rescuers took part in dealing with the consequences of the Chernobyl nuclear power plant accident. That gives you an idea about the scale of that effort in which practically all Soviet ministries and agencies were involved. Five years had passed since that accident. We were commemorating that anniversary and were drawing conclusions.  The IAEA [International Atomic Energy Agency] senior expert came to visit us. When he learnt about what we had done – and when he learnt that I had been one of those who supervised the construction of containment over the damaged nuclear reactor, he said: "Mr. Evgeny, no one in the world – be it the Americans, the British, the French, the Germans nor the Japanese could have done, separately or together, what you, the Soviet people, managed to do in such a short period of time."  Let's not compare the two eras, or their political circumstances. In Sweden, on August the 26th, people came to work. They also have a nuclear plant over there and as they entered the premises, radiation counters showed they were polluted. An alarm was sounded and an investigation began. The plant itself, the only possible source of trouble, was OK. Even so, they looked at the wind-rose diagram, and it pointed to Kiev. The Swedes raised worldwide concern. And so the Soviet Union was forced to admit that an accident had happened. It would have recognized the fact anyway, but only later. We are building them in India, in Iran, and in China. Turkey is preparing to place an order, too. The collapse of the USSR did affect the industry. Chernobyl caused a major outflow. We estimated the situation and saw that the reactor core fragments were scattered over a wide area. Add to that atmospheric movement. So, we realized that there was every reason to cover whatever could be the source of further radioactive discharges. A shelter had to be built. It was another matter, what kind of shelter. But covering it was a must. It was decided that after a sarcophagus was built, people would be able to come close to it and that radiation measurements on its surface shouldn't exceed one roentgen an hour. That was unattainable, I regret to say. But the walls did show something near it. Where we failed was the roof. The work was on the verge of engineering risks. You had to have intuition and an immense amount of courage.The situation began to change and that enabled helicopters to fly at lower altitudes for better observation. We developed specialized bathyscaphe tanks, inside which people were lowered. Every day we gained new knowledge, every day we introduced certain modifications and, as a result, it became possible to do it within a brief period. RT: What happened to those who worked at the Chernobyl power plant after the explosion? Do you know the stories of those people? How many survived?EA: Today, I don't have the statistics about how many of us are already dead. I think it's quite a lot. Disability accounts for 60,000 or 70,000 out of the 650,000 rescuers. In fact, the Chernobyl tragedy affected my whole family. Being a professional, I understood that there was no one to do that job except for the professionals. It is clear. Second, my wife dealt with nuclear energy, and she also visited the Chernobyl nuclear power plant. Regrettably, today, she has cancer. After several serious operations, she is now, though it is hard for me to say, a person with very limited physical abilities. But she is not the only one. There are many people like her. It's a very serious matter. I think we can draw comparisons between the Chernobyl accident and the current events in Japan, and we should understand that there is a great difference between the two disasters. Luckily, according to the information which I have, although it is rare that, even for an expert, it is hard to assess what is happening there.  RT: In the worst case scenario, how bad could the situation in Japan be?EA: The only thing I can say is that no active zones or active fuel discharges into the atmosphere have taken place. Thank God! That's why the scale of disaster in Japan is different. Yes, it is true that the radiological situation around the station is periodically getting worse and radiation levels are increasing dependent on events there. I mean minor explosions that discharge radioactive gases. But the most important thing is that there are no discharges of nuclear fuel, which contains the entire periodic table of chemical elements. That is why the events that are still unfolding in Japan will be less global than the Chernobyl nuclear power plant accident. It exceeded 90 times the yield of the bomb that was dropped on Hiroshima. First, I don't think the discharges are going to be as massive as at Chernobyl. Second, the atomic energy industry will suffer certain losses because the reactors hit by explosions are going to be lost. Five, six or even seven nuclear reactors, out of 55 operating in Japan, form a significant share, but they are unlikely to cause fundamental change. But the most important thing that we have to bear in mind is that the current negative events in Japan are taking place at first generation nuclear power stations. They were built in 1971. They are 40 years old. By the way, the Chernobyl nuclear power plant was also built in the 1970s. As for the current state of atomic energy, I would like to mention Russia first. The Russian atomic energy industry has undergone significant changes and modernization since the Chernobyl nuclear power plant accident. Additional changes have been introduced to projects and specifically to the 'metal', as we call it. The safety standards at today's nuclear power stations are worlds apart from the safety levels of stations built in the 1970s or 80s. Everybody predicts, fears and sows panic that the powerful reactors of the type used at Chernobyl are still in operation and are not safe enough. But the safety standards at these reactors has also been upgraded. Therefore, they pose absolutely no threat today. After the Chernobyl accident, the world sort of stepped back from atomic energy. People felt negative about it; they were reluctant to work on it; moreover, young people didn't want to learn it and develop it further. I guess the hardest consequence of Chernobyl was this gap in intergenerational continuity. Today's generation in charge of the world's atomic energy didn't take over those traditions or the experience of those who actually created atomic energy at that time. RT: You engineered the sarcophagus. Could the Japanese do the same? EA: In order to preserve human lives, there has to be an agency to supervise such dangerous industries. It should set regulations and requirements developed on experience, knowledge, and traditions, for these industries.  Certainly, this agency should be created within the United Nations. Today, they say that the IAEA determines this policy. But unfortunately, the IAEA has no such rights, even though it certainly possesses large intellectual potential in this area. But it is just a recommending agency. It cannot prohibit someone from doing something today.  Today the Prime Minister of Japan is taking over the direction of operations at those stations. This is a wrong decision. He has a lot of other tsunami-related issues to attend to, including villages, towns and industries washed away by the waves; thousands of victims, and so on. This is his main headache. Despite that, he is torn between the two. But he is no specialist in the area. What I mean is that we must have a highly-organized and, most importantly, international agency, which is given authorization to act.RT: The radiation was so high that people couldn't spend more than a minute near the Chernobyl reactor and had to wait for hours afterwards to continue their work. What are the first symptoms of radiation exposure in people?EA: Some people have far more physical resilience than others. It is highly individual.  Let me give you an example. There was a post-war accident at a nuclear facility in Yugoslavia. Three scientists were exposed to radiation. Two died. But one of them survived. An investigation established that he had drunk some alcohol before it all happened. RT: There are reports that the radiation level is 20 or 30 the normal amount in Japan right now. People are scared even in Russia's Far East. What is the critical figure?EA: The figure that you need not fear is 20 milli-roentgens an hour. It is absolutely safe, being the natural background. Mountain climbers gain more exposure, for example. People flying onboard aircraft get between 20 and 100 times more exposure. But you are airborne for just three or four hours, and that's all. A lack of information breeds panic. This mustn't be allowed: everyone should have truthful and accurate information. We mustn't be afraid of information. If, in Japan, there are no discharges outside of the buildings, if fuel or fragments of the reactor core are not blown into the atmosphere, there will be nothing to fear. Everything will be normal and quiet. RT: How does one act?EA: Firstly, don't come into the open, if you can avoid it. Shut all the windows and doors, and switch off your air conditioning, if you have any. Secondly, put on your individual protective gear. There are respirators; there is specialized protective clothing that should be changed from time to time. Get a hold of a dosage meter and have it with you wherever you go, to monitor the situation. RT: Thank you very much for your time.
You can share this story on social media: