​Germany skeptical of Obama's pledge that NSA will not spy on foreign leaders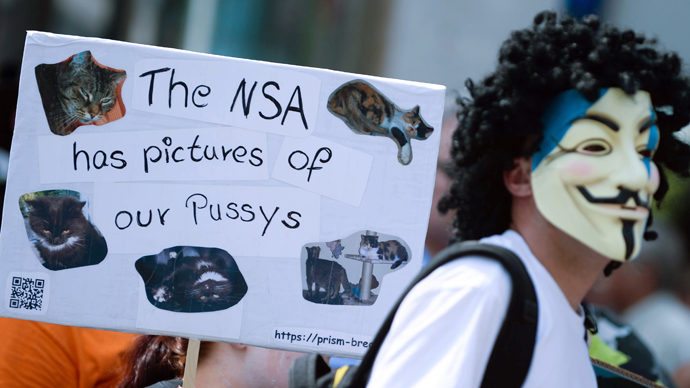 Germany has called for less rhetoric and more action in the wake of President Obama's pledge to stop spying on world leaders. While the announcement was greeted with optimism, politicians said it was "too little, from a German point of view."
Barack Obama sought to allay European fears of the NSA gathering intelligence on its leaders in an interview on German TV. He said that the NSA would continue to spy on foreign governments, but that German Chancellor Angela Merkel was safe from the prying eyes of the NSA.
"I don't need and I don't want to harm that relationship by a surveillance mechanism that somehow would impede the kind of communication and trust that we have," he said in Saturday's interview with ZDF's heute-journal, reiterating his previous statement Friday that the NSA would no longer spy on the leaders of the US's allies.
"And so what I can say is: as long as I'm president of the United States, the chancellor of Germany will not have to worry about this," he added. US-German relations were put under strain by the leaked reports that the NSA was monitoring the telephone and internet communications of millions of Germans, including Chancellor Merkel – who likened the NSA's activities to those of communist East Germany's Stasi secret police.
Classified data leaked by former CIA worker Edward Snowden revealed that the NSA had been monitoring Chancellor Merkel's personal cellphone. The Americans also used their Berlin Embassy as a platform to monitor the cellphone communications of other high-ranking German politicians.
The German response to Obama's announcement of the overhaul of the NSA on Friday was for the most part positive. However, some politicians have said a mere change of rhetoric is not enough and proof is needed to ensure the US agency has reformed.
Stephan Mayer, of the conservative Christian Social Union, told the Deutsche Welle that he was "positively surprised" by Obama's speech, but his words needed to be followed by actions. Meanwhile, CSU party member Wolfgang Bosbach had a dig at Obama's speech on German radio, saying that the pledge not to surveil heads of state was not "extraordinary progress."
"This promise is only marginally assuring, since most of the people in our country aren't heads of state or government." He added that Obama merely stated the obvious.
Other political figures were also less than impressed by Obama's pledges, suggesting they were just empty words.
Data protection expert Jan Philipp Albrecht, Green Party member in the European Parliament, said it was just a "change of rhetoric and not a change of heart."
"Mass surveillance will continue. That's why it's important for Europe to keep up the pressure on the US and make clear that data security is an important asset for every EU citizen," Albrecht said.
Obama announced changes to the NSA on Friday, stating that the organization needed a "new approach." Under the changes, the agency will be obliged to obtain court permission to dip into the trove of metadata gathered on citizens by the agency.
You can share this story on social media: