Obama to urge end to NSA phone data control – reports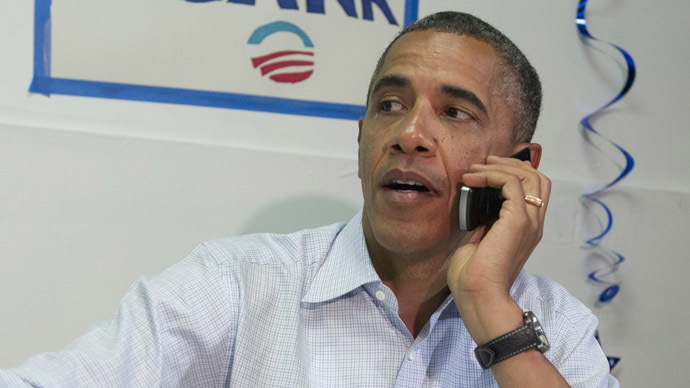 The NSA's warrantless collection of telephone metadata of Americans may come to an end with US President Barack Obama set to announce a ban on the practice, AP reports citing a government official.
A senior White House administration official told the agency that Obama will on Friday call for an end to the National Security Agency's collection of phone data from millions of US citizens "in a highly-anticipated speech" at the Justice Department.
It was not immediately clear what body, if any, will overtake the control of the phone data. According to the official, the US president will ask the attorney general, intelligence community and Congress to make that determination.
Obama's speech follows a months-long administration review of massive NSA spying activities, which were revealed by former CIA employee and NSA contractor Edward Snowden.
According to AP, the agency's framework has been expected to remain largely unchanged despite the international uproar, but Obama may "back mostly modest changes" to the system.
Previewing the US president's speech on Thursday, White House spokesman Jay Carney said that Obama believed the government could make surveillance "more transparent in order to give the public more confidence about the problems and the oversight of the programs."
An announcement of changes in US overseas spying operations has also been widely anticipated. Following Snowden's scandal-sparking leaks on NSA monitoring German Chancellor Angela Merkel's phone, Obama will have to decide whether the US is to carry on with intercepting communications of friendly foreign leaders.
You can share this story on social media: