India among NSA's favorite surveillance targets, latest Snowden disclosure reveals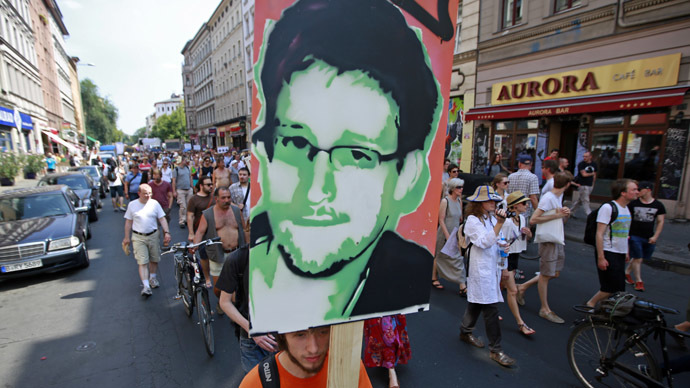 The US National Security Agency regularly collected information and intercepted communication in India despite the friendly relationship between the two nations, according to newly disclosed documents by NSA whistleblower Edward Snowden.
The NSA used at least two major programs to monitor communication in India: Boundless Informant, which records the number of phone calls and emails made over a certain time span,  and PRISM, employed to intercept and collect actual data content from telecommunication networks.
The revelations were first made public in India's The Hindu in an article Tuesday co-written by Glenn Greenwald, who was one of the few journalists in contact with Snowden before the former NSA contractor was granted political asylum in Russia.  
Greenwald and co-author Shobhan Saxena noted that the NSA collected "billions of pieces of information…in just 30 days" from Indian telephone and internet networks. India was the NSA's fifth likeliest surveillance target in the world, according to the new report.
Boundless Informant was primarily used to track and organize internet data (DNI) and telephone metadata (DNR). The program is also used to provide summaries of the information the NSA collects from India and around the world, meaning Boundless Informant likely lays the groundwork for some of the most important intelligence activity carried out by the NSA.
DNI and DNR are then stored in an NSA storage file known as GM-PLACE. Documents seen by The Hindu Times show records from at least 504 DNR and DNI collection sources in India alone.
Boundless Informant was not used to intercept messages or communication. However, it does count and categorize phone calls and internet records in an easy-to-use database that allows the NSA to quickly track individuals.
PRISM, a massive clandestine service used for data mining first disclosed in June 2013, gathered intelligence on "certain specific issues not related to terrorism" from major web services like Facebook, Apple, YouTube, Microsoft and Google, among others.
So-called "heat maps" also seen by The Hindu Times indicated by depth of color which nations the NSA targeted most frequently. Iran, shown in dark red on the map, ranked at number one with 14 billion Boundless Informant reports, followed by Pakistan (13.5 billion), Jordan (12.7 billion), Egypt (7.6 billion) and India (6.3 billion).
China and the US were coded in light orange on the map, while Russia and Brazil fell lower on the list in light green.
A spokesman for the Office of the Director of National Intelligence circumvented the question when pressed by a representative from The Hindu on why India, a friendly nation to the US, was treated as a favorite target.
"The US government will respond through diplomatic channels to our partners and allies," the spokesman said. "While we are not going to comment publicly on every specific alleged intelligence activity, as a matter of policy we have made clear that the United States gathers foreign intelligence of the type gathered by all nations. We value our cooperation will all countries on issues of mutual concern."
The issue was discussed during US Secretary of State John Kerry's June visit to New Delhi, when representatives from both nations met for the India-US Strategic Dialogue sessions.
"We had an issue, which was discussed when Secretary Kerry was in India," Indian Minister of External Affairs Salman Khurshid said shortly after the visit. "He made a very clear explanation that no content has been sought or received of any email…So, I think as far as we are concerned, there is no issue today."
You can share this story on social media: