Notre Dame de Paris suicide: French writer takes own life after lashing out against gay rights law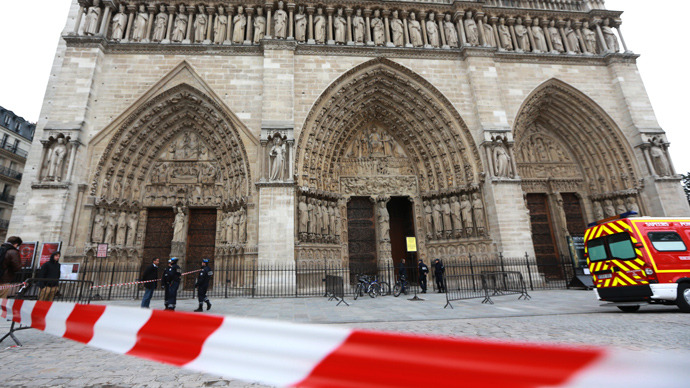 A far-right writer has shot himself dead inside Paris' Notre Dame Cathedral, after calling for "spectacular" action to protect France's identity. The activist reportedly left a note on the altar denouncing the new law legalizing gay marriage and adoption.
Dominique Venner, who had links with France's far-right nationalist party, killed himself in front of the altar inside the iconic church around 4pm local time on Tuesday. The death prompted the evacuation of the cathedral, which was housing around 1,500 people at the time of the shooting.

"We just heard a loud sound, like a body falling from above," an American tourist named Greg told AP.

Before killing himself, Venner published an article on his website, in which he spoke out against France's adoption of a "vile law" legalizing gay marriage and adoption. He urged activists to take measures to protect "French and European identities."

He also wrote "There will certainly need to be new, spectacular, symbolic gestures to shake off the sleepiness...and re-awaken the memories of our origins...we are reaching a time when words must be backed up with acts." It is believed the statement was a potential reference to his suicide.

The rector of the iconic cathedral, Patrick Jacquin, told AFP that Venner had laid a letter on the altar before killing himself. A police source said it contained similar writings to those on Venner's website.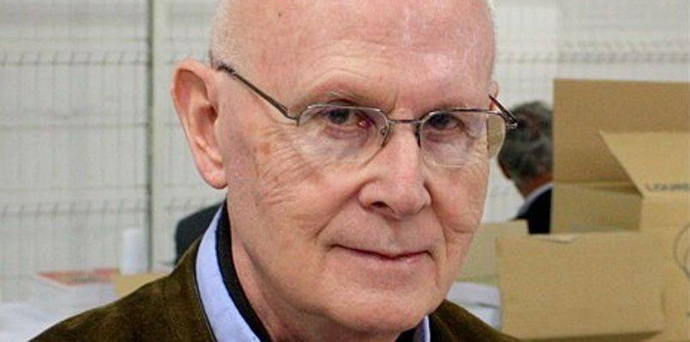 "We did not know him, he was not a regular at the cathedral," Jacquin said. He said that he believed it was the first time anyone had committed suicide inside the cathedral.

Jacquin added that masses in the cathedral, which draws millions of visitors every year, were cancelled and that church staff would hold a vigil later on Tuesday.

The suicide was hailed a political gesture by Marine Le Pen, leader of the far-right Front National.

"All respect to Dominique Venner whose final, eminently political act was to try to wake up the people of France," Le Pen said on Twitter. She added later that "it is in life and hope that France will renew and save itself."

Venner, 78, had a long career of publishing right-wing essays, military histories, and books on weaponry and hunting. He was a soldier during France's war in Algeria and was a member of the Secret Armed Organization – a former paramilitary group which opposed Algeria's independence from France. His next book, titled "A Western Samurai" was set to be published in June.

Venner's death was the second suicide to take place in Paris in less than a week, after a 50-year-old with a history of family problems shot himself dead Thursday in a primary school near the Eiffel Tower.

You can share this story on social media: