Fire devours historic Norwegian village, 90 people hospitalized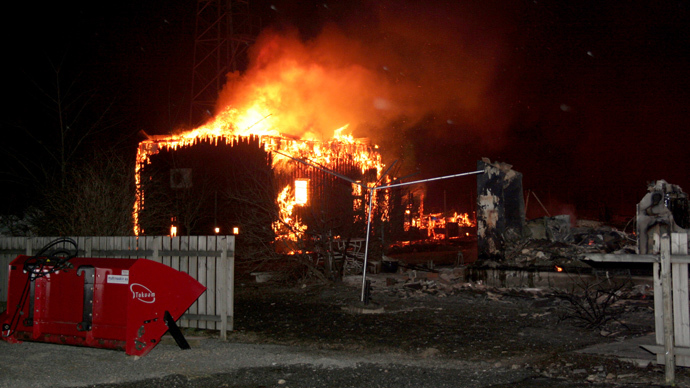 Ninety people have been treated in hospital and 30 properties burnt to the ground in a massive fire in the western Norwegian village Laerdal, on Sognefjord fjord listed as a UNESCO World Heritage Site.
Scores of people have been evacuated from the heritage village of 1,150 as around 100 personal from the emergency services battle to put out the flames. Police also fear that gas canisters at a nearby industrial facility may explode and the area has been cordoned off.
The work of firefighters is being hampered by strong winds and police told Norwegian TV they were trying to bring in a helicopter to help contain the fire but that it was being delayed by media drones, which were operating in the area.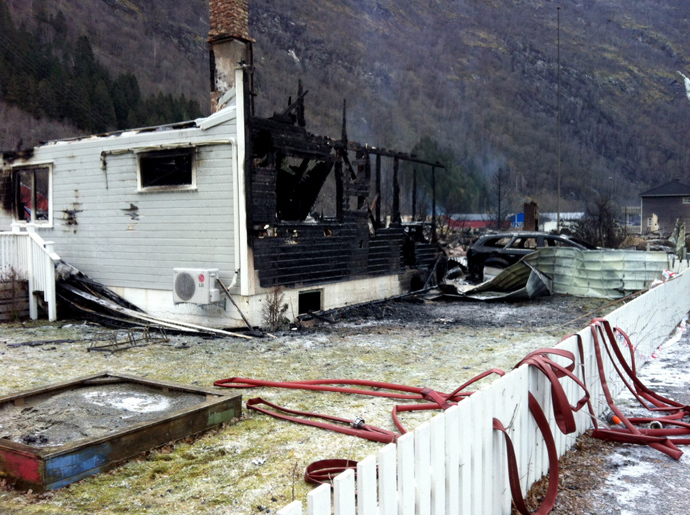 "It is important for us to stress that if someone is using drones, they must get them out of there," police spokesman Nils Eggen said.
Authorities in Laerdal have received help from six neighboring counties, including the city of Bergen, Norway's second city.
"It's a catastrophe. It's an inferno for those who are there. There are flames and smoke everywhere and strong wind, which makes the situation very difficult," Deputy Mayor Geir Berger Overland told the Norwegian broadcaster NRK.
The village and outlying district and fjords are listed as a UNESCO World Heritage Site. It includes the Borgund stave church, dating from 1180 and the best preserved of all Norway's stave churches. The Church itself is not believed to have been damaged by the fire.
You can share this story on social media: