Apartment block fire in Moscow region kills 1, injures 7
Published time: 5 Oct, 2013 16:21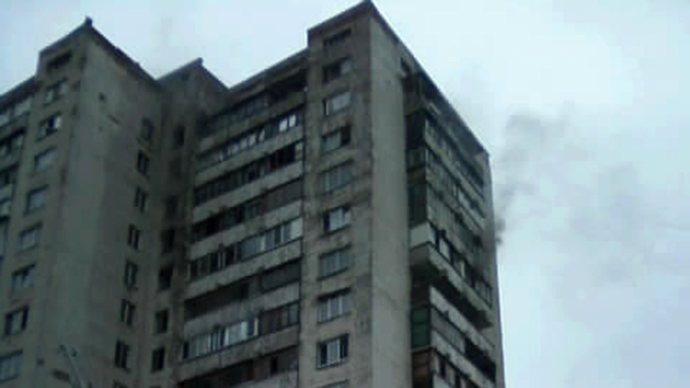 One person was killed and seven others injured in a large fire that swept through a 16-story apartment block in the Moscow region on Saturday.
Two of the injured remain in critical condition and are currently in intensive care, according to the Emergencies Ministry.
An elderly woman died of carbon monoxide poisoning, according to the local governor's press service.
Some 96 people, including five children, were evacuated from the building in the town of Losino-Petrovsky, located 24 kilometers northeast of the capital, police said.
According to preliminary information, the incident could have been caused by a short circuit in the building's electrical supply. Power panels were set ablaze from the third to twelfth stories of the apartment block. Investigators are working at the scene to determine the exact cause of the fire. A criminal case could be launched on the results of their findings.
Nearly 60 people and 18 emergency fire vehicles have been involved in the operation. It took one and a half hours to extinguish the blaze.