'Anonymous' dump details of 15,000 accounts after North Korean infiltration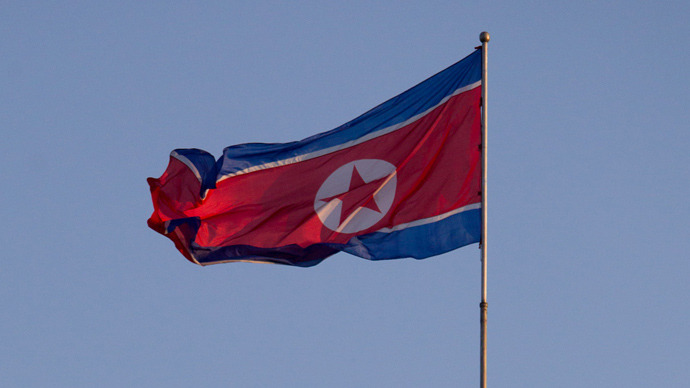 Hackers saying they are Anonymous-affiliated claim to have infiltrated North Korean servers, gaining access to 15,000 passwords. The hackers call it a bid to slow down a government that is "increasingly becoming a threat to peace and freedom."
The Tuesday post at online file depository Pastebin claimed to have hacked uriminzokkiri.com, one of North Korea's only Internet websites, which is run from China. They included six records in the post that appear to be from China and Korea, and were deciphered because of weak passwords. Questions have been raised, however, over one of the supposed hack victims, whose date of birth is listed as June 1, 1900.

While there has been little by way of verification, the hackers also detailed a list of demands. Among them were instructions for the North Korean government to halt its nuclear program, install a free and direct democracy and end restrictions to Internet access for all North Koreans. They also call for Supreme Leader Kim Jong-un's resignation.
Included was a message to North Korean civilians.

"To the citizens of North Korea we suggest to rise up and bring [this]…government down!" it read. "We are holding your back and your hand, while you take the journey to freedom, democracy and peace. You are not alone. Don't fear us, we are not terrorist, we are the good guys from the Internet. AnonKorea and all the other Anons are here to set you free. We are Anonymous."
This leak comes just days after the hacktivist group Anonymous_Korea announced via Twitter that it had disabled five websites operated by the North Korean government. Using the Twitter hashtag #Tangodown, the hackers revealed that  a distributed denial of service (DDoS) attack disabled the North Korean Committee for Cultural Relations page, the Korean and English language versions of the Democratic People's Republic of Korea, and the website for the state-owned airline Air Koryo. 
The online tension comes in the wake of Kim's announcement that the North Korean government will begin developing a nuclear weapon as "a reliable war deterrent and guarantee to protect [North Korean] sovereignty" from perceived Western hostility.