'Anonymous Korea' claim taking down N.Korean govt websites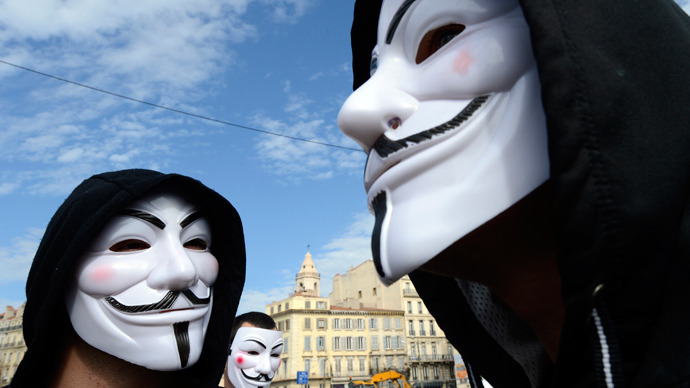 Hacking group Anonymous_Korea claimed they have taken down five of North Korea's official websites, including the country's official web portal and the foreign relations committee's site.
Follow events as they unfold with RT's live updates.
The hacktivist group Anonymous_Korea published a list of the five government websites they claimed to have put out of action on their Twitter feed under the hash tag 'Tangodown.'
The sites included the Korean and English language versions of the Democratic People's Republic of Korea, the North Korean Committee for Cultural Relations and the state-owned airline Air Koryo.
The group later tweeted the attack was still under way, but they had not managed to bring down The Democratic People's Republic of Korea's site.
#OpNorthKorea- It is still attacking, however korea-dpr.com is still up. All others are #TangoDown"

— Anonymous_Korea (@Anonsj) March 30, 2013



Pyongyang stepped up its warmongering rhetoric on Friday night and declared it was "entering a state of war" with its southern neighbor.
"From this time on, the North-South relations will be entering the state of war and all issues raised between the North and the South will be handled accordingly," a special statement by the country's top military command reads, according to KCNA state news agency.
Both Seoul and Washington dismissed the threats as "bellicose rhetoric," as Pyongyang has been saber-rattling against the US and South Korea since it was sanctioned by the UN following its third nuclear test in February.
"We would also note that North Korea has a long history of bellicose rhetoric and threats and today's announcement follows that familiar pattern," US National Security spokesperson Caitlin Hayden said.
You can share this story on social media: