Pyongyang poser: Nix nukes for fast food?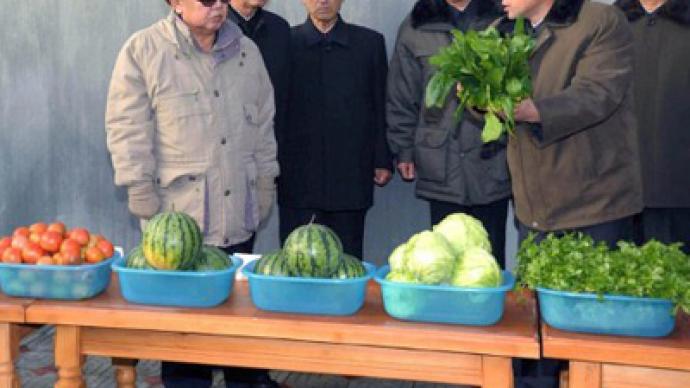 A tentative agreement between Washington and Pyongyang is in the works, under which the US will supply food aid to North Korea in exchange for a ban on its controversial nuclear program, according to news reports.
"Broad outlines" of the deal were given to Associated Press news agency by officials close to negotiations. Talks have been going on for months, according to the news agency, in New York, Geneva and Beijing. According to the sources – who remained anonymous due to the sensitivity of the talks – there has already been substantial progress. North Korea allegedly agreed to suspend nuclear and ballistic missile tests, once again let in international inspectors and re-establish dialogue with neighboring South Korea. Food aid is greatly needed in the Eastern state, which has failed to recover from the floods, famine and industrial decline of the 1990s. The United States used to be the biggest supplier of food aid to DPRK, until they suspended supplies in 2009, around the same time the six-party talks came to a standstill and tensions over Pyongyang's nuclear ambitions reached an all-time high. An unnamed diplomat in Washington DC is being quoted by Yonhap news agency as saying the US promised North Korea up to 240,000 tons of food aid. The news came after US Special Envoy for North Korean human rights met with the DPRK's head of North American Affairs in Beijing last week. But so far, no official confirmation of the deal is available. Last week Glyn Davies, the US envoy for North Korean policy, actually denied any link between the food aid program and resumption of six-party talks. "The short answer is there isn't any linkage between this issue of the provision of nutritional assistance to North Korea and this broader discussion that we hope to have with the North at the right time, if they do the right thing, on these issues related to denuclearization," Davies told reporters in Beijing. But several sources close to the talks told news agencies anonymously that an announcement can be expected as soon as Monday.
You can share this story on social media: