North Korea to launch second long-range rocket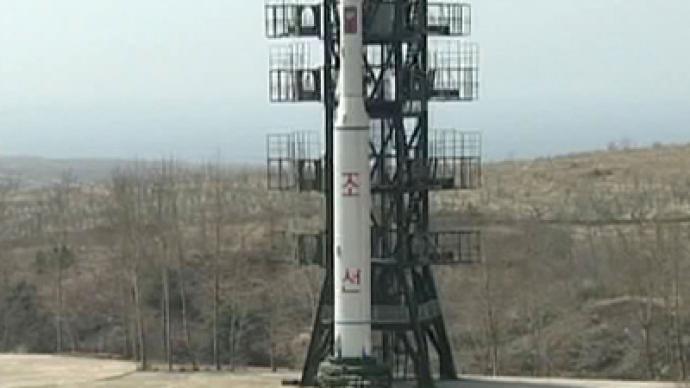 North Korea says it will test launch a long-range rocket later this month - the second attempt this year after a failed launch in April. The move may further strain Pyongyang's relations with the US and South Korea.
A rocket allegedly carrying a polar-orbiting earth observation satellite, will take off from the country's northwest coastal space center between December 10 and December 22, North Korean space agency said.The announcement comes following speculations about stepped-up activity at North Korea's west coast launch pad captured by satellite imagery.Pyongyang's failed launch in April resulted in Washington suspending food aid to the impoverished nation. North Korea is prohibited from conducting missile or nuclear-related activities under UN resolutions. A spokesman for North Korea's Korean Committee for Space Technology said scientists have "analyzed the mistakes" made in the failed April launch and improved the precision of its Unha rocket and Kwangmyongsong satellite.Tension on the Peninsula is also rising over South Korea's recent deal with the US, which will dramatically increase Seoul's ballistic missile range. The North's plans come as South Korea prepares to hold its presidential elections on December the 19th.Despite Pyongyang claiming that its launches are for peaceful purposes, Washington and Seoul believe that the communist state is testing the long-range missiles technology in order to develop an intercontinental ballistic missile capable of carrying a nuclear warhead.Pyongyang already possesses short- and medium-range missiles. US experts believe the North has enough weaponized plutonium for at least half a dozen bombs.North Korea's young leader, Kim Jong Un, who took power after his father Kim Jong Il's death last year, has vowed to bolster its nuclear arsenal unless Washington scraps what the North calls a ``hostile'' policy towards Pyongyang.
You can share this story on social media: