N. Korea takes key step in constructing nuclear reactor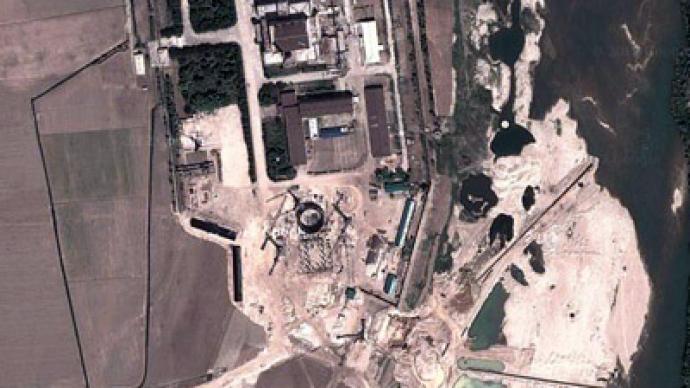 North Korea has taken a pivotal step towards constructing a light-water reactor at its main nuclear complex in Yongbyon, fixing a dome atop the building. The facility could be used to produce nuclear weapons.
A new satellite image has been released of the facility which Pyongyang claims is designed for generating electricity, but some experts argue that it could be used to enrich uranium that could be used in a nuclear bomb."The emplacement of the dome is a significant development, although it may take several more years for the facility to be completed and brought into full operation," Allison Puccioni fromIHS Jane's Defense Weekly, that released the image, told AP. She added that the dome had been lying on the ground beside the building for a year.Earlier in May, satellite images showed that after months of inactivity North Korea had resumed construction of its experimental light-water reactor in Yongbyon.This comes amid fears that Pyongyang is moving towards a new nuclear test following a failed rocket launch in April, which was interpreted by many as an attempt by North Korea to conduct a prohibited long-range missile test.North Korea unveiled a sophisticated uranium enrichment workshop in November 2010 and vowed to bolster its nuclear capabilities, citing what it calls hostile US policies towards the country.The communist state has already tested two nuclear bombs and has hinted that it may conduct a third test.