North Korea and Iran trade missile technology – UN report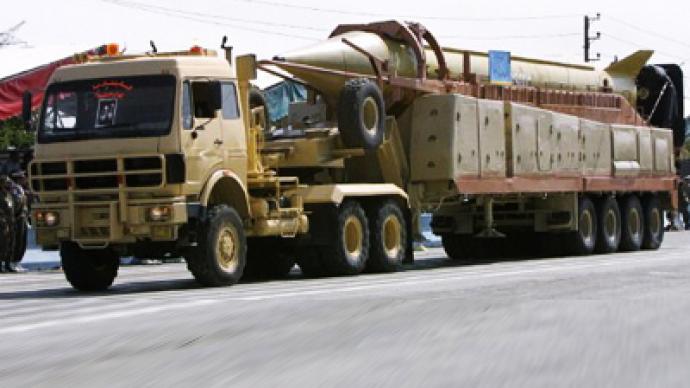 North Korea and Iran appear to have violated UN sanctions by regularly exchanging ballistic missile technology with each other.
Reuters news agency claims to have obtained a confidential report to the Security Council by the UN panel of experts which monitors compliance with sanctions imposed on Pyongyang after it conducted two nuclear tests in 2006 and 2009."Prohibited ballistic missile-related items are suspected to have been transferred between the Democratic People's Republic of Korea [North Korea] and the Islamic Republic of Iran on regular scheduled flights of Air Koryo and Iran Air," the report said."For the shipment of cargo, like arms and related materiel, whose illicit nature would become apparent on any cursory physical inspection, (North) Korea seems to prefer chartered cargo flights," it added.It also stated that the aircraft tended to fly "from or to air cargo hubs which lack the kind of monitoring and security to which passenger terminals and flights are now subject."According to the document, the exchange of arms happened "through a neighboring third country".The country was not named, but several UN diplomats identified it as China. The report was submitted to the Security Council members over the weekend, but had been delayed for days before that as the Chinese expert on the panel refused to sign it.An unnamed senior United Nations diplomat told the New York Times that it all happened "under pressure from Beijing" and added that the whole situation "raises serious issues about a panel of experts that is supposed to be free from political interference."   It is not the first time China has tried to block the publication of expert panel reports on North Korea.The spokesman for China's UN mission was not available for comment.The first concerns over the cooperation between Iran and North Korea were raised in October 2010, when North Korea displayed a new warhead for its Nodong missile, having "a strong design similarity with the Iranian Shahab-3 triconic warhead."
You can share this story on social media: