N. Korea's leader 'very drunk' when ordering purge of uncle's aides - report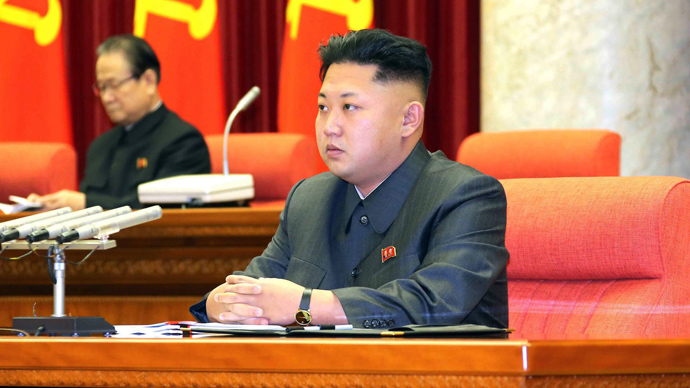 The North Korean leader, Kim Jong-un, was "very drunk" when he ordered the execution of his uncle's two aides, after they failed to hand over lucrative business to the military, a Japanese newspaper reported.
Kim was allegedly "upset" by the first deputy director of the administrative department of the state's ruling Workers' Party, Ri Ryong-ha, and deputy director in the same department, Jang Su-gil, after the two refused to respond to an order to hand over profitable business quickly enough.
The two aides were part of the inner circle of Jang Song-thaek, Kim's once powerful uncle, who was stripped of all his powers and executed just weeks later.
The South Korean government knew about the inevitability of Jang's execution, according to the Yomiuri Shimbun newspaper.
"Those who were close to the two aides were surprised by their execution, and made phone calls to their friends living abroad. The South Korean government wire tapped their phone conversations," the newspaper said. "The South Korean government then concluded that the purge of Jang Song-thaek was inevitable, based on the testimony of people involved with the case."
Up to eight of Jang's aides were put in front of the firing squad before Kim ordered the execution of his uncle, according to a Yomiuri Shimbun report.
Jang was executed over a week ago. The official KCNA news agency said on Friday that Jang Song-thaek was guilty of "attempting to overthrow the state."
The government named Jang "despicable human scum...who was worse than a dog."
The downfall of the leading figure in the communist state is seen as the biggest political move by young leader Kim Jong-un, who succeeded his late father, Kim Jong-Il, two years ago.
You can share this story on social media: