No truce in Gaza unless Israeli prisoner freed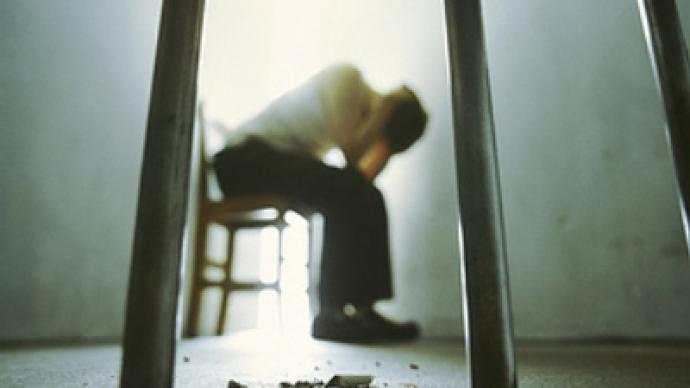 Shifting Israel's position, Prime Minister Ehud Olmert said over the weekend that there will be no truce in the Gaza Strip until Israeli Sgt. Gilad Shalit is released from Hamas captivity.
It was the first time that Israel has linked a truce agreement to Shalit's freedom so unequivocally.
Hamas has been insisting that the release of Shalit in exchange for Palestinian prisoners held by Israel is a separate deal unconnected to the truce talks, a position that Israel has accepted until now. However, Egyptian sources apparently confirm the new Israeli position, according to an Arabic-language newspaper in London, al-Khayat.
"The deal to release Gilad Shalit will be completed before Prime Minister Ehud Olmert leaves office and before a new government is formed in Israel," said the sources in Cairo cited by the newspaper. The new government is expected to be formed within a few weeks.
Shalit, who was captured 32 months ago by Palestinian militants, was reported by a Hamas source to be held in a room at the bottom of a 15-metre shaft lined with explosives, according to Israeli television. Hamas has rejected requests by the Red Cross to visit him. Going by past experience, it is regarded as unlikely that Shalit would survive any attempt to rescue him and there has been no report of any such effort, even during Israel's incursion into the Gaza Strip last month. Israeli chief of staff Gen. Gabi Ashkenazi said several months ago that Shalit's whereabouts were known to Israel.
Hamas is demanding the release of more than 1,000 Palestinian prisoners in exchange for Shalit, including several hundred who had been high on Israel's terrorist list before their capture, some of them labeled mass murderers. Israel has reportedly reconciled itself to a large-scale release.
Olmert has made it a personal priority before he leaves office to oversee Shalit's return. "The prime minister's position is that Israel will not reach an agreement on a truce before the release of Gilad Shalit," said a statement issued by his office Saturday.
Olmert's office said the prime minister will consult with Likud leader Binyamin Netanyahu, who is likely to succeed him after last week's elections, before any final decision is made on a prisoner exchange.
Earlier reports said that Israel would agree to an interim truce stage in which 80 per cent of goods destined for Gaza would be permitted to enter the strip through crossings from Israel, with the crossings to be opened fully only after Shalit's release.
Hamas, for its part, has maintained that negotiations for Shalit's release will begin only after the crossings are open. Israel's closure of the crossings to almost anything besides food and other humanitarian aid since Hamas' takeover of the Gaza Strip almost two years ago has brought the economy of Gaza to a virtual standstill.
Israel and Hamas have been negotiating indirectly via Egyptian officials. Hamas officials said last week that an agreement on an 18-month-long truce would be announced today. However, Hamas political leader Khaled Meshal said Friday that: "there has been a setback and [the cease fire] will not start as was expected".
He did not clarify the nature of the setback but it could be connected to Israel's demand for the release of Shalit as part of any agreement.
Egyptian officials have been urging Hamas to come to an agreement on a truce and prisoner exchange before a tough, right-wing government is formed in Israel – probably next month.
Abraham Rabinovich for RT
You can share this story on social media: