Hidden war: Israelis eat away at Palestinians' lands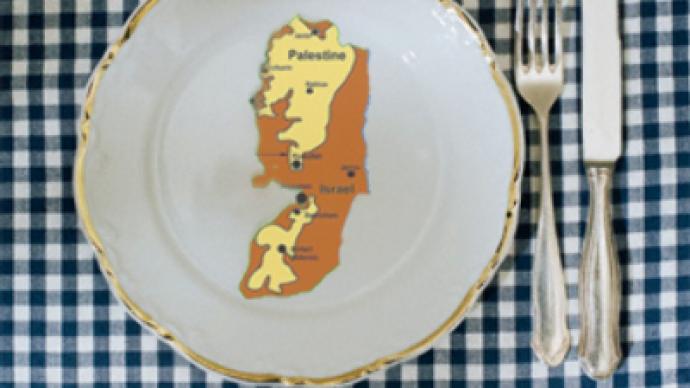 While the world's attention is focused on the fragile peace in Gaza and the food crisis it is facing after Israel's military offensive, Palestinians in the West Bank see their land confiscated, polluted and walled off.
The three-week conflict has left between 35% and 60% of Gaza's agricultural industry ruined, The Guardian says. The paper quotes Ahmad Sourani, director of the Agricultural Development Association of Gaza, as saying: "A quarter of the population depends on agriculture for income. What we have seen in large areas of farmland is the destruction of all means of life."

In terms of dependency on agriculture the West Bank is little different from Gaza.

As well as in terms of cropland destruction – though in this case it takes the form of pollution.
West Bank – the land of walls
Though captured by Israel during the Six-Day War in June 1967, the West Bank has not been officially annexed, with the exception of East Jerusalem.

But paper and reality are two different things, and in fact, part of the area remains under Israeli military administration. Moreover, Israelis keep on getting their hands on Palestinians' land by means of expanding the so-called 'Israeli settlements' – Jewish communities in the West Bank.

Several of them – highly populated ones – are separated off by the 'Israeli West Bank barrier'. It includes a network of fences, some 60-metre wide exclusion area and a concrete wall up to eight
metres in height.

The barrier partly runs along the Green Line, separating the West Bank from Israel, and now and then diverges into Palestinians' territory.

Historically, Palestine's agrarian landscape has been perfectly adjusted to its topography. Most frequently, Palestinian villages are built on hillsides, thus leaving hilltops to be used for agricultural purposes.

Israeli settlements are usually constructed in close proximity to Palestinian towns and villages. They often occupy the hilltop areas and Palestinians find themselves deprived of land for growing crops – vital for their survival.

But that is not all. As the settlements grow, Israelis confiscate adjacent land, and the system of checkpoints in the area prevents Palestinian farmers from accessing some of their fields.
A tale of two cities
The picture described above can be fully applied to the 17 Israeli settlements built in the West Bank's Salfeet district. The area is the largest olive oil producer in Palestine and thus, very many of its inhabitants are occupied in agriculture.

Ariel settlement is located just across the valley from the town of Salfeet and 24 Palestinian villages surrounding it. When expanding their city, Israelis started devouring olive trees and the oil production substantially decreased.
Moreover, inhabitants of the settlement let their sewage flow down to Salfeet making it a haven for pollution and diseases of which negative results can be clearly seen on plants and people living
there.
Ariel's industrial waste also dissolves in rainfall water and penetrates into farmland and drinking sources.
Much ado and doing nothing
International bodies, including the UN Security Council, the EU, Amnesty International, Human Rights Watch and the International Court of Justice have described Israeli settlements in the West Bank as illegal – which Israel argues against.
Amnesty International says "the seizure and appropriations of land for Israeli settlements, bypass roads and related infrastructure" have had "a devastating impact on the fundamental rights of the local Palestinian population."
For their part, Palestinians see the settlements as an illegitimate land grab.
Anyway, no active moves have been taken to prevent it. And Israeli political activist group Peace Now reports that Israeli settlement construction in the West Bank rose by 60% from 2007 to 2008.
You can share this story on social media: