Gaza: the bloodiest day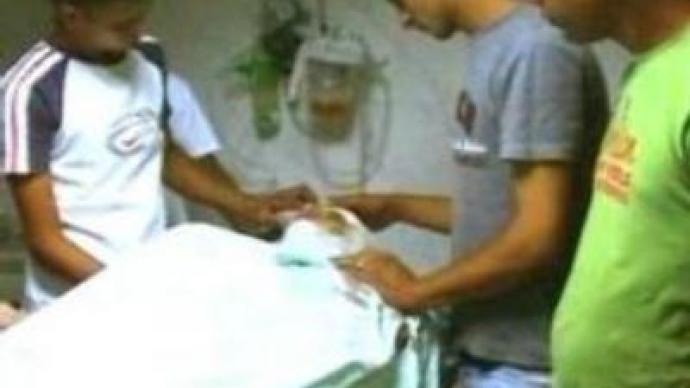 Israeli forces have moved into northern Gaza, occupying three former Jewish settlements. More than 20 Palestinians have died since Thursday as Israel steps up its military operation.
An air strike killed a Palestinian gunman and injured three as the offensive continued.
Palestine
's Prime Minister, Ismail Haniyeh, called on the international community to intervene. Haniyeh said
Israel
's military operation was "a crime against humanity." The Hamas leader met Palestinians injured during Israeli operations, visiting Shifa hospital in
Gaza
City
. More than 20 died on Thursday in the bloodiest day since
Israel
launched its incursion over the kidnapping of a 19-year-old Israeli soldier.
You can share this story on social media: