No money, no gas – Gazprom may cut supplies to Ukraine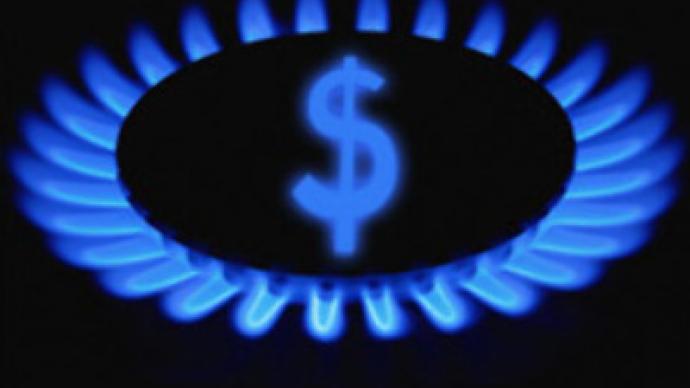 Gazprom has said it will not renew gas supply contracts with Ukraine until a $2.4 billion debt is repaid. Gazprom spokesman Sergey Kupriyanov said they hope to resolve the issue by New Year. He did not rule out supply cuts in case of non-payment.
Earlier, Ukrainian president Viktor Yushchenko assigned the Ukrainian government, headed by Yulia Timoshenko, to pay the $2.4 billion gas debt to Russian company Gazprom in five days.
President Yushchenko particularly stressed that "the fact that Ukraine owes $2.4 billion is the personal responsibility of the government" during his speech at the Ukrainian National Security and Defense Council on Friday.
He also said that despite Yulia Timoshenko's report that the question of debt had been settled several days ago, the situation remains the same.
This rough order came the next day after Russian President Dmitry Medvedev's instruction to the head of Gazprom Aleksey Miller to start immediate recovering of Ukraine's gas debt exceeding $2.4 billion.
"We must set things straight regarding Ukraine's debt and get it to pay the debt back voluntarily, or compulsorily, as is required by the law and by our bilateral relations," Medvedev said.
If the question of debt could not be leveled within the framework of bilateral agreements and administrative measures, Russia may choose a compulsory way by putting arrest on Ukrainian property and by applying to international courts.
The emancipation of obligation to pay the gas debt is the key part of a package of the gas agreements reached in Moscow during Ukrainian Prime Minister Yulia Timoshenko's recent visit to Moscow.
Despite harsh rhetoric both Ukrainian and Russian sides agree that further negotiations are necessary, particularly for setting the gas price for Ukraine in forthcoming 2009, which could rise to over $400 per 1,000 cubic meters, according to Gazprom's CEO Aleksey Miller.
Currently Ukraine pays $179.5 per 1,000 cubic meters for gas imported from Russia or via Russian territory.
Ukraine owes nothing to Gazprom – Timoshenko
Ukrainian Prime-Minister Yulia Timoshenko said that it's not Ukraine that has debts before Gazprom but the company RosUkrEnergo, which is the exclusive gas exporter to Ukraine.

"Those are not Ukraine's debts. Those are the debts of RosUkrEnergo, left from the previous periods. And Ukraine owes nothing to RosUkrEnergo. I think, it's time to deal with corruption in the gas sector and stop putting the blame on Ukraine and its government," Yulia Timoshenko said.
Timoshenko stressed that Ukraine will sign the new gas supply agreements with Russia in the coming days. Timoshenko also believes that the prices won't rise to $US 400 per 1,000 cubic metres as Gazprom's CEO, Aleksey Miller, has said.
"We need to have more patience and wait for the agreements to be signed. And I think in the end we will have the prices provided in the memorandum, which I signed together with Vladimir Putin. It says that Ukraine will switch to market gas prices in three years time. It'll happen proportionately and gradually," Yulia Timoshenko said.
You can share this story on social media: