Nigerian city rocked by 15 explosions
Published time: 16 Oct, 2012 00:39
Edited time: 16 Oct, 2012 04:39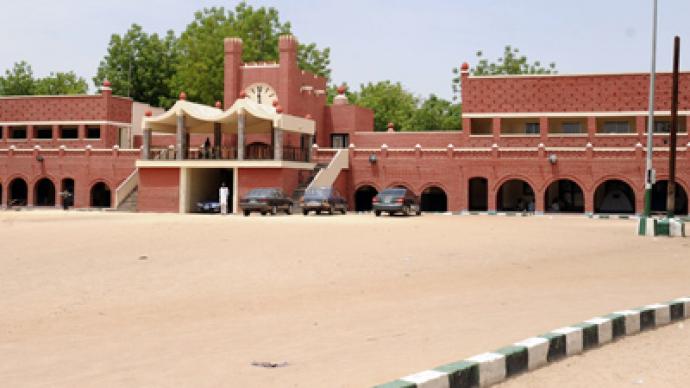 At least 15 explosions and sustained gunfire have rocked the northeastern Nigerian city of Maiduguri Monday as government forces battled Islamist militants there, witnesses say.
Soldiers have locked down most of the city center, but it remained unclear what exactly happened in Maiduguri as authorities have not commented on the situation, AP reports.
Witnesses at the scene of one blast told the news agency that a primary school was on fire.
Journalists were unable to get more information as they found themselves trapped inside the local governor's Maiduguri office compound, as police had locked all the gates. 
The city, which is considered the base of the Boko Haram, has seen growing violence connected with the extremist group, which is responsible for most of the terror attacks in Nigeria. The sect, which seeks the creation of a fundamentalist Islamic state, has killed more than 690 people this year alone, according to an AP count.
Earlier this month at least 26 people, mostly students, were killed by unknown gunmen in the northeastern town of Mubi, not far from Maiduguri. Boko Haram is believed to be behind the attack as it took place days after government troops carried out a major operation arresting dozens of the group's members.