Religious violence claims 52 lives in Nigeria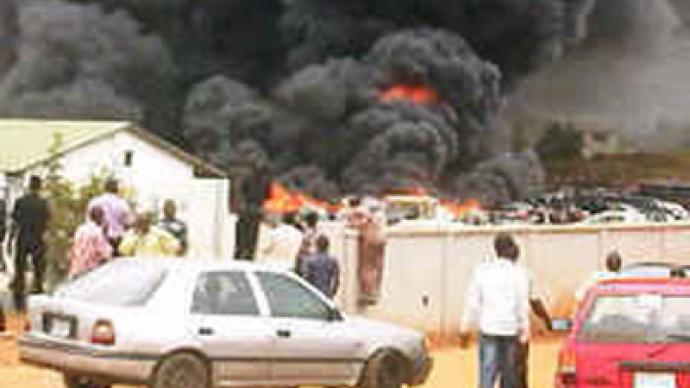 At least 52 people have been killed and more than 100 injured in northern Nigeria after multiple suicide attacks on churches and subsequent reprisals against Muslims.
The first two blasts occurred within minutes of each other and targeted two churches in the city of Zaria in Kaduna state. A third blast hit a church in the city of Kaduna about half an hour later, said Kaduna State police chief Mohammed Abubakar Jinjiri. He also said security at the three churches had prevented the suicide bombers from ramming explosive-filled cars into the buildings, which were filled with worshippers and thus would have caused significantly more casualties.It was the latest in a string of Christian-Muslim clashes in the state of Kaduna, which is known for its religious tensions.There has been no immediate claim of responsibility for the blasts but extremist Islamist group Boko Haram is likely to be blamed as it has frequently carried out attacks against Christians. The group, which wants to create an Islamic state in Nigeria, is responsible for more than 1,000 deaths since 2009.Following the news of the explosions in the churches, Christian youths took to the main motorway that leads to the capital Abuja, attacking motorists who they believed to be Mulsims, AFP reports. The Red Cross said club and machete-carrying Christian mobs have been roaming the streets of Kaduna city."Aid workers accompanied by armed policemen have been combing the streets in the southern parts of the city, picking dead bodies from reprisal attacks. So far we have recovered over 20 bodies," said a Red Cross official. Most were "burned to death beyond recognition," he added. The latest outbreak of religious violence in Africa's most populous nation has been condemned by the Vatican."The systematic character (of the attacks) on Sundays is horrible and unacceptable," and reveals "an absurd plan of hate" by extremist groups in northern Nigeria, Vatican spokesman Federico Lombardi told journalists.
You can share this story on social media: