30 people killed after Muslim herdsmen attack Christian village in Nigeria
Published time: 17 Oct, 2012 15:28
Edited time: 28 Oct, 2012 18:47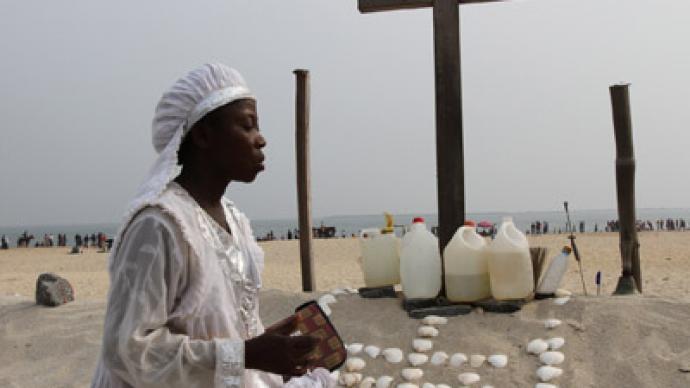 Police say that dozens of people have been killed in an attack on a Christian village by Muslim herdsmen in the central Nigerian state of Benue.
­Police spokesman for the Benue state Daniel Ezeala said the attack most likely happened because of land disputes between the two groups. 
The Christian Tiv people represent one the largest minority ethnic groups in Nigeria, a nation of more than 160 million people and more than 250 different ethnicities.
They have previously fought over land in the country's Benue state, with authorities claiming the unrest has already displaced some 5,000 people. 
Nigeria has suffered from sectarian violence, mostly at the hands of Boko Haram, a radical Islamist sect which over the last year, has launched a series of bombings against Nigeria's weak central government. Its members are attempting to implement strict Sharia law across the nation.