Shell angry at $5 bln fine demanded for spill in Nigeria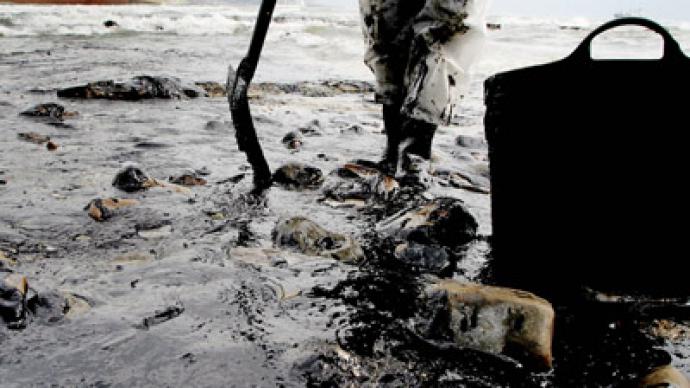 Nigerian regulators are demanding Royal Dutch Shell pays $5 billion in fines for environmental damage caused by last year's oil spill at its offshore Bonga field. Shell says there is no legal basis for the fine.
The fine would be the largest Shell has ever received in Nigeria and is about $125,000 for each barrel of oil split in the Bonga field, about 120 kilometers off the coast.The spill which was probably the worst in the area for a decade, occurred on December 20, 2011 and according to estimates less than 40,000 barrels, or 1.68 million gallons were released. "We do not believe there is any basis in law for such a fine. Neither do we believe that SNEPCo (Shell Nigeria Exploration and Production Co) has committed any infraction of Nigerian law to warrant such a fine," said the oil company.By contrast, BP is facing a maximum fine of $4,300 per barrel in the US following the Gulf of Mexico spill, when oil had been gushing out of the well into the water at a rate of 10,000 to 30,000 barrels a day for almost a year, resulting in a an estimated leak of 206 million gallons.The National Oil Spill Detection and Response Agency (NOSDRA) said the Nigerian spill was caused by a failure in Shell's export pipe, saying that the spilled oil badly affected approximately 950 square kilometers of water surface and a great number of sensitive environmental resources."It has a direct social impact on the livelihood of people in the river areas whose primary occupation is fishing," the NOSDRA agency maintained.Shell said last December's an oil spill occurred when a tanker was loading oil, leading to the complete shutdown of the company's 200,000 barrel per day production at the Bonga facility. Bonga accounts for around 10% of monthly oil flows from OPEC member Nigeria, the continent's largest exporter of crude oil. Production restarted in January.Oil spills are often onshore in Nigeria with many caused by sabotage or thieves tapping into easily accessible pipelines. Several communities have taken Shell to court over a failure to clean up spills.A United National Environment Programme report last year said Shell was not doing enough to clean up spills and maintenance of the infrastructure was inadequate.
You can share this story on social media: