Cash flows and oil spills for Shell's directors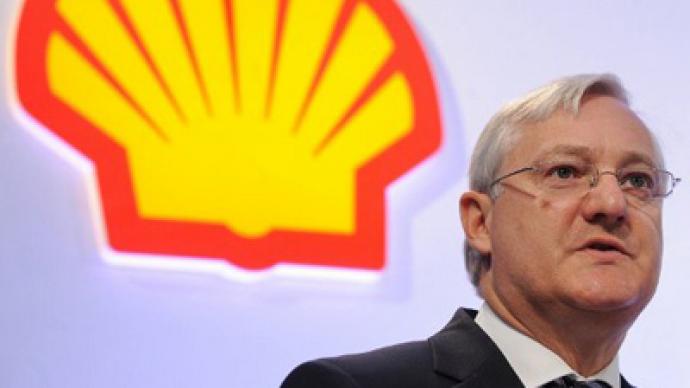 The CEO of the Royal Dutch Shell oil company Peter Voser earned more than $16.3 million last year amid surging oil prices, though the company was responsible for more than 200 spills last year.
His remuneration includes $7.11 million salary, bonus as well as a balance from the long-terms incentive scheme. The company revealed Veser's pay in its annual report saying, though the payment has doubled compared to 2010. It was justified by Shell's strong operating results and share-price performance in 2011. Indeed, the global annual earnings of the Anglo-Dutch firm reached $28.6 billion in 2011 – a 54% increase comparing to the previous year, supported by rising oil prices. But Shell also reported about 207 "operational spills over 100 kilograms" around the world in 2011, comparing to 195 in 2010. The report also revealed that Malcolm Brinded, who is going to step down as head of exploration and production in April, will receive a severance payment of $3.3 million.The annual report came hours after British MPs criticized Shell's management for alleged negligence over safety for planned drilling in the Arctic. Moreover, Shell admitted 40,000 barrels of crude oil was spilled 75 miles off the coast of the Niger delta in December 2011, which became the worst pollution in the region's history. The spill was 70km-long and was spread over 923 square kilometres, according to independent monitors Skytruth. In the meantime Shell has also closed a Gulf of Mexico deep drilling operation after spilling 319 barrels of contaminated fluids.The UN Environment Programme (UNEP) reported Shell and other oil firms systematically contaminated a 1,000 sq km area in the Niger delta. The clean up will cost about $1 billion and would take up to 30 years, according to UN data.Shell is also responsible for two spills from a pipeline connected to the Gannet Alpha platform in the North Sea in August 2011, when about 1,300 barrels has leaked.
You can share this story on social media: