NGO probed over Hitler quote stickers in trams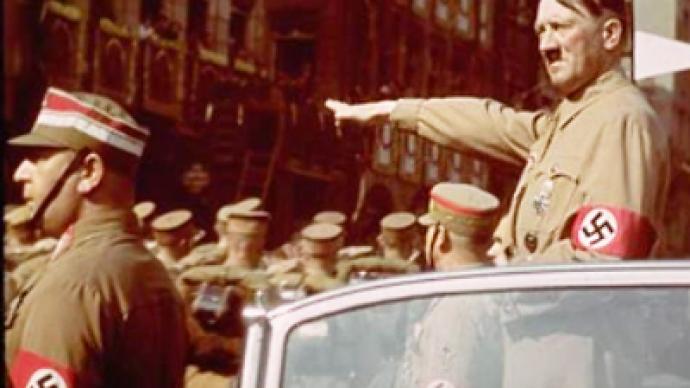 A Perm city council-sponsored organization has come under scrutiny after it added a quote from Nazi leader Adolf Hitler to the list of quotes of great persons, which they distributed in public transport vehicles.
Shocked commuters in the Ural city Perm last week read the notorious Fuhrer's statement: "We will defeat Russia when Ukrainians and Belarusians believe that they are not Russians."
Despite their relatively low number (25 Hitler stickers were printed, and only 14 of them had been made public) the controversial posters were quick to draw anger. By the next day all of them had been removed, reports Kommersant newspaper.
Quotes from the Nazi ideologist were printed along with those of Aristotle, Bernard Shaw, Dostoevsky and others as part of the "World wisdom" project, which is aimed at educating the public.
The city council, which has been paying for the stickers since 2000, said in a statement that the NGO managing the project had overstepped its authority. The list of quotes they submitted for approval did not include any of Adolf Hitler's words on it.
However, the NGO's head Yury Gorodilov disagrees, saying the quote was given the green light. He sees nothing wrong with playing the Nazi card too.
"One should know your enemy by face. One should know how we can be degraded. This must be talked about and remembered," he explained.
You can share this story on social media: