Protesters against New Zealand govt snooping 'misinformed' – PM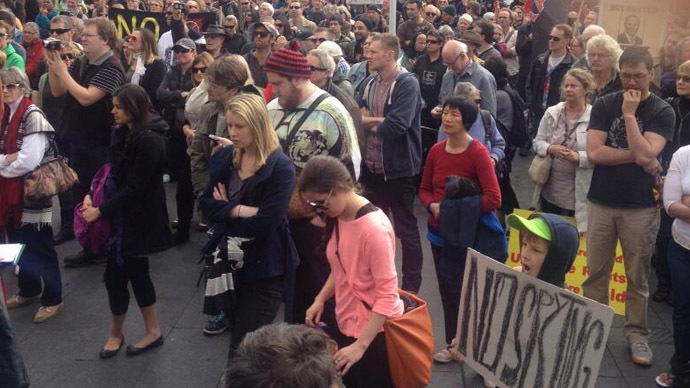 The thousands of people who marched in protest of a new bill that would grant the New Zealand's government sweeping spy powers, were misinformed, Prime Minister John Key has said playing down the nationwide protests.
The surveillance bill, which is expected to be passed in parliament, would allow New Zealand's Government Communications Security Bureau (GCSB) free rein to listen in on citizens' phone conversations.

Kiwis took to the streets on Saturday in 11 cities and towns in what has been dubbed as an "uphill battle" to stop the bill from going through.

Key, however, argued on Sunday that the turnout was "quite light" and insisting that those involved in the mass demonstrations were ill-informed or had a political agenda.

"At the risk of encouraging them to have more protests, I would have actually said those numbers were quite light – it wasn't anything like what we saw for mining or anything else," he told TVNZ's Q&A program on Sunday.

"Secondly, a lot of people that would go along would be either A, politically aligned, or B, with the greatest of respect, misinformed," he stressed.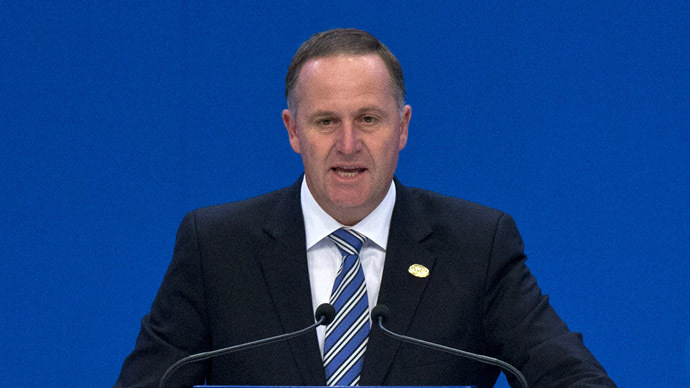 A number of prominent figures in New Zealand society have spoken out against the bill, including MegaUpload founder Kim Dotcom. The internet tycoon was found to be the victim of GCSB snooping last year – the snooping was later ruled as being illegal. This prompted Key to then propose the new legislation which he claims is in the best interests of New Zealanders.

"I accept there are some that will always feel a bit nervous about privacy and their own rights, but I can give you the best assurance I can that we're very careful and cautious about what we do as a state," he said during a visit to South Korea.

Dotcom spoke out during the rally in the city of Auckland, telling the New Zealand public "if they can do that to me they can do that to any of you."

The internet mogul has also alleged that the GCSB collaborated with the US government in a bid to comply with the extradition order issued by Washington. Dotcom is wanted in the US on charges of racketeering, fraud, money laundering and copyright theft in connection with his file streaming site MegaUpload.

Last January New Zealand police stormed Dotcom's mansion, seizing assets and digital material. A judge later condemned the raid as illegal and ruled law enforcement to return items that were seized that were not directly linked the case against Dotcom. The judge's decision also led to an official apology from Key to Dotcom.

You can share this story on social media: