New Zealand passes same-sex marriage bill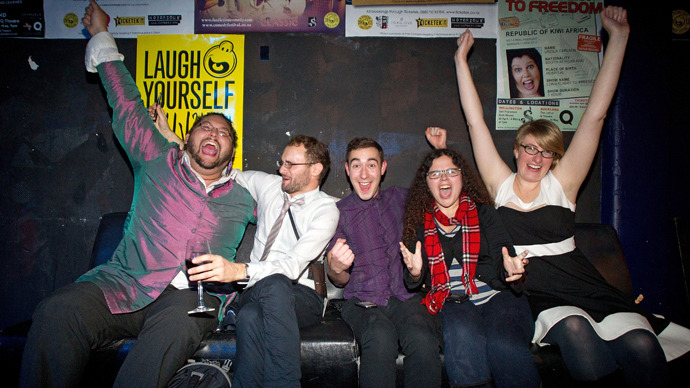 New Zealand has become the first Asia-Pacific country to legalize same-sex marriage after lawmakers passed a bill on Wednesday extending civil union rights to gay couples.
The bill amended the country's 1955 Marriage Act, making it not only the first in Asia-Pacific to legalize same-sex marriage, but the 13th worldwide.
Conservative religious organizations have voiced opposition to the bill, saying it would undermine the traditional family institution.

"This is not about church teachings or philosophy. It never has been," said Labour Party MP Louisa Wall, who is openly gay and was involved in the promotion of the bill.

"It's about the state excluding people from the institution of marriage because of their sex, sexual orientation or gender identity."
Lawmakers had been encouraged by party leaders to vote with their consciences, rather than toeing a party line. People watching from the packed public gallery burst into song when the bill passed, singing a New Zealand anthem in the native Maori language.

Parliament's public gallery was so booked out for the vote, that a big screen had to be erected in an overflow room near the debating chamber, according to AFP reports.

Despite the controversy, many of New Zealand's 4.4 million residents are planning to take to the streets in celebration. Opinion polls in the lead up to the vote suggested that some 70 per cent of New Zelanders were in favor of gay marriage.

In the capital, Wellington, parties are expected to be held on 'Cuba Street', and various gay venues as the reading of Wednesday's vote is screened.

Homosexual civil partnerships, or de facto relationships, were recognized in the country in 2005. However, MPs voted 77-44 in favor of actual marriage.
Legalized gay marriage is likely to come into effect in New Zealand in August.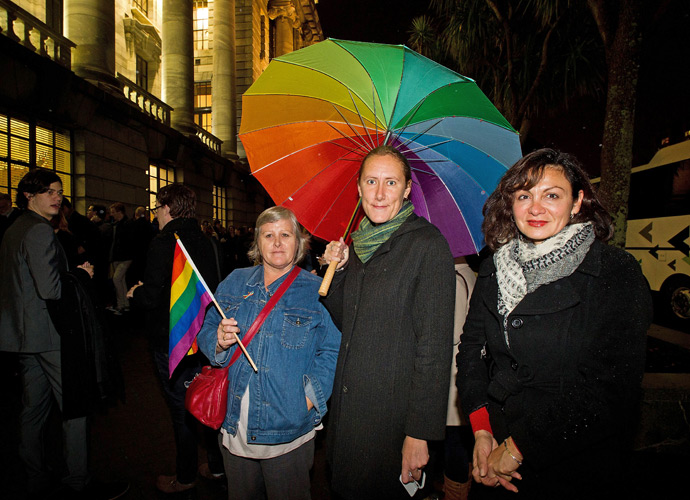 Last year, Australia shunned a similar proposal, making New Zealand's adoption of the legislation a landmark event.
Despite its small population, New Zealand has a reputation for progressive policy. It is widely cited as the first country to have given women the vote, as early as 1893.
The 12 countries which have already passed same-sex marriage legislation include Sweden, the Netherlands, Canada, Argentina and Iceland.
The most recent country to legalize gay marriage prior to New Zealand was Uruguay, which passed a law in favor last week.

France passed a bill in its Senate to legalize marriage between same-sex couples last Friday. It is expected to be signed into law in forthcoming days.

However, France has also experienced opposition from conservative institutions. On Tuesday, France's top Catholic Bishop, Cardinal Andre Vingt-Trois, told a collective of French bishops that actual legalization of same-sex marriage stood the risk of inciting violence.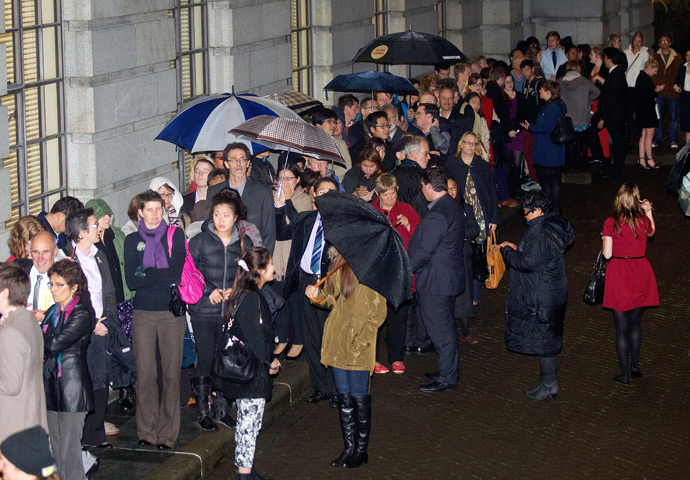 You can share this story on social media: