Argentine Jorge Mario Bergoglio named Pope Francis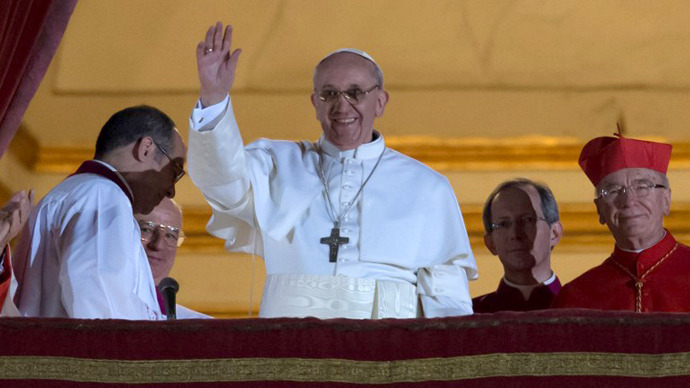 Cardinal Jorge Mario Bergoglio, 76, of Argentina has been elected as Pope. He is the first Pope from Latin America in the history of the Catholic Church.
The new Pope was announced by French Cardinal Jean-Louis Tauran from a balcony over the main doors of St. Peter's Basilica as tens of thousands of onlookers cheered from the square below.

Addressing the crowd, Pope Francis asked the faithful to pray for him before blessing the crowd, who greeted him with jubilation.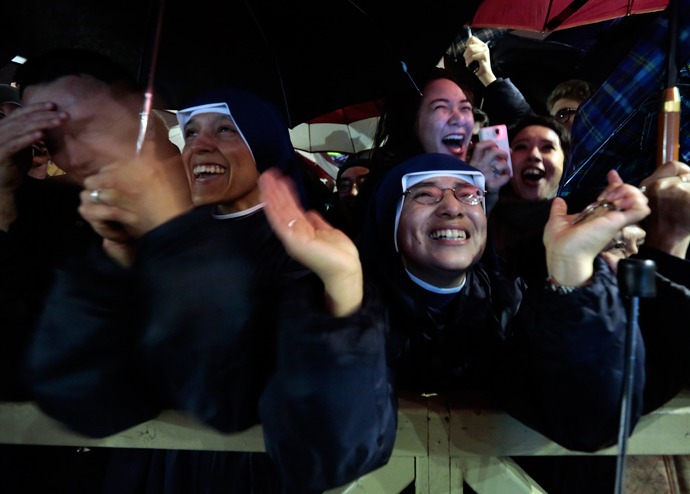 "Good night and good rest," Pope Francis said. As the crowd shouting "Grazie!" in reply, bells began sounding throughout Vatican City.
Bergoglio, the archbishop of Buenos Aires, is the Argentine-born son of an Italian railway worker.

The 76-year-old Jesuit is viewed as a compassionate conservative who reportedly came second during the 2005 conclave which chose his predecessor Benedict XVI.

On Wednesday evening, white smoke rose above the Sistine Chapel as the bells of St. Peter Basilica tolled out 'Habemus papem", meaning the Catholic Church now has a new Pope.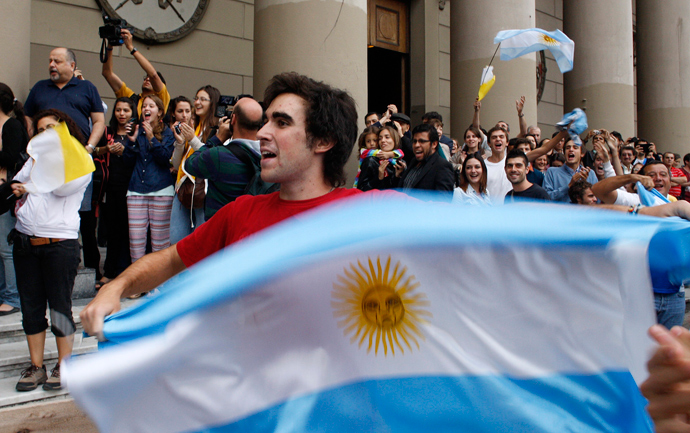 The 115 cardinal-electors held a full day of deliberations on Wednesday after black smoke appeared following the morning session, signalling that no decision had been made.
White smoke was released up the chimney after five rounds of voting meaning that a two-thirds majority had been reached and that one candidate received at least 77 votes.
Crowds outside St. Peter's Basilica in Rome cheered and waved flags from many different nations. Some waved crucifixes while others held banners reading 'long live the Pope'.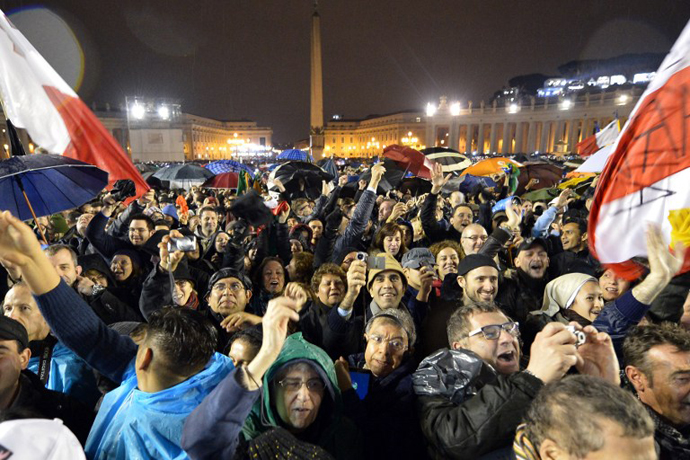 Before the conclave began, there was no clear frontrunner to replace Benedict XVI.

Pope Benedict XVI stepped down last month citing a "lack of strength of mind and body" due to his advanced age.
Pope Benedict XVI was the first Pope to resign in 600 years, amid revelations of corruption, petty infighting and mismanagement in the Catholic Church.
The problems facing the Church split the College of Cardinals into camps; one seeking a radical reformer as Pope, the other, including the Holy See's governance, wanting to defend the status quo.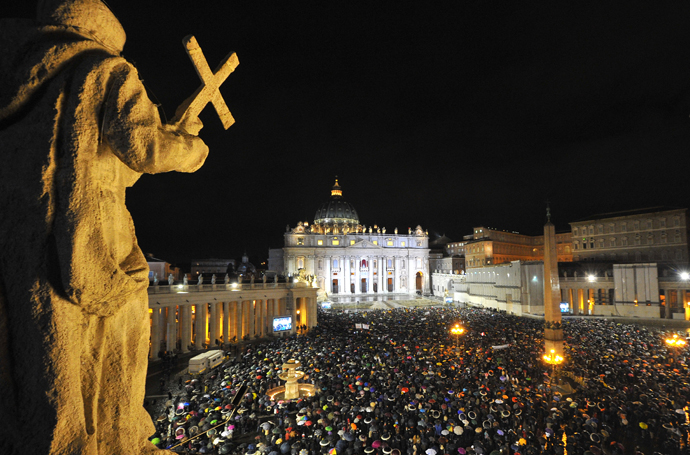 You can share this story on social media: