Building new homes threatens Middle East peace process - expert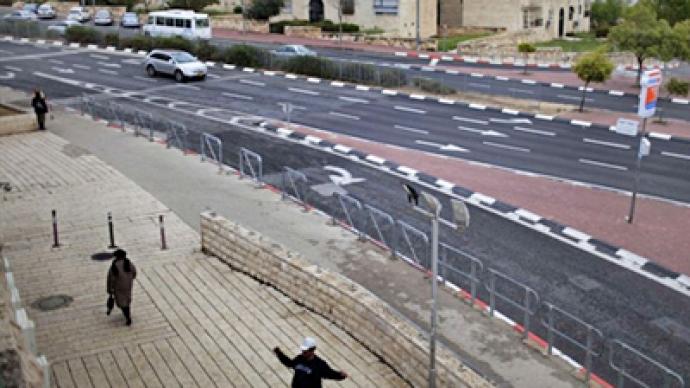 Israel has approved the construction of 942 new homes in Gilo, a disputed area in east Jerusalem which is mostly populated by Arabs.
The announcement comes ahead of a meeting between Israeli President Shimon Peres and US President Barack Obama.  "Israel seems to have unfortunately the propensity of making this type of decision, declaration, at exactly the wrong time" says Middle East expert Professor Alon Ben-Meir, from New York University.It is not the first time Israel has done something like this. In March 2010, when US Vice President Joe Biden visited the country, the Interior Ministry announced a plan to build 1,600 settler homes in Ramat Shlomo, an Orthodox Jewish neighborhood in east Jerusalem. Israel's decision has infuriated the US and threatens to strain relations between Israel and its main ally, which is brokering peace talks in the region. "This is definitely not helpful for the peace process," says Alon Ben-Meir.The US State Department has criticised the move, saying building these homes was illegitimate, and Israel's actions run counter to efforts to resume direct negotiations. The settlements are illegal under international law, which is not accepted by the Jewish state."From their perspective this is not a provocation. The Palestinians from their perspective are not willing to sit down and negotiate. So Israel is not prepared just to sit down and wait," says Alon Ben-Meir.
You can share this story on social media: