New blasts in Iraq take heavy toll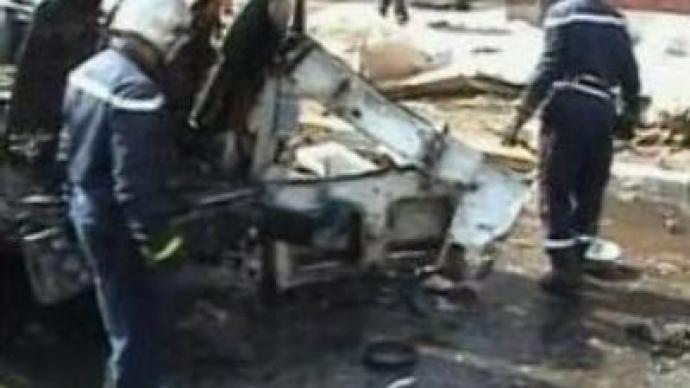 At least 55 people have been killed in a series of bombings in Baghdad and Hillah, Iraq. It turned out to be the latest sectarian violence in the country which saw a record number of civilian casualties in 2007.
In the town of Hillah, 95 kilometres south of Baghdad, 45 people were killed and 150 wounded in 2 suicide bomb attacks. They went off in an outdoor market in the city centre which was packed with shoppers.February in Iraq has started the way January ended, with more bloodshed on the streets of Baghdad.A suicide bomber struck at midday, blowing himself up inside a minibus in the commercial, mainly Shia district of Karradah, and killing 6 people. In addition, 8 people were injured as a result of this blast.Shortly afterwards, a car bomb exploded in the busy shopping district of Rusafi, leaving at least 6 people dead and wounding more than a dozen.Iraq's Interior Ministry has released figures that nearly 2,000 civilians were killed in January in what it describes as "terrorist" acts. So, January turned out to be the worst month on record.The figures showed that a U.S.-backed crackdown on sectarian violence in the capital has so far failed to stem the tide.Meanwhile, thousands of American troops have been sent to Iraq in what is being seen as a last attempt to stop the country descending into civil war.
You can share this story on social media: