Netherlands vows to support gay community at Eurovision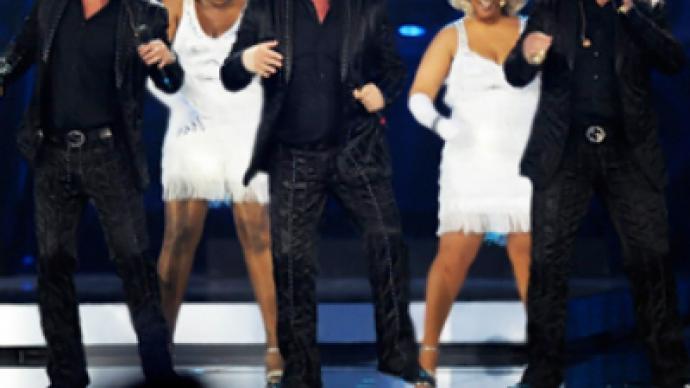 The Netherlands may louse up the Eurovision Song Concert if Moscow's authorities block the gay pride parade which is planned to take place in Moscow on May 16 – the day of the Eurovision Final.
The position of The Toppers was supported by the Dutch Minister of Education, Ronald Plasterk, Novie Izvestia daily reports.
"If violence takes place, I will immediately leave for the Netherlands," Gordon, front man of The Toppers, says.
The other two singers from The Toppers trio have also said that their reaction will depend on whether the Moscow gay parade will be interrupted or not.
However, the Netherlands' contestants may not get a chance to take part in the final battle if they don't pass the semi-final stage on May 14. In that case their demarche will go unnoticed.
The official permission of authorities of the capital to allow the gay parade in the Russian capital has not been received so far, and there is little chance that the capital's authorities will change their mind and allow it to take place.
On the other hand, an official refusal has not yet been declared, the pride parade organizers say.
Peter Tatchell, the prominent British gay activist, is coming to Moscow to support the gay community of Russia. He said that "organizers coming in May to the gay-pride parade intend to call on all participants of Eurovision in Moscow to put on badges with symbols of the Slavic gay parade during their performance."

Gay-pride parades in Moscow: is there any hope?
Gay rights activists attempted to hold a parade in the Russian capital in 2006, 2007 and 2008, but each time city authorities refused to give them the green light.
Attempt by the gay community to carry out public awareness actions in Moscow ended up in a violent reprisal by the police forces, clearing away the parades.
Gay rights activists once filed a suit against city authorities in one of the capital's courts. However, the court recognized the decision of the authorities to ban the parade as legal.
Then parade organizers addressed their claim against Russia to the European Court, asking for just over $1,000,000 in compensation.
There are already five complaints from the Russian gay community in Strasbourg waiting to be considered. Two of them concern the ban of public events in May 2006 and May 2007, and the other three concern bans on various gay-pride parades in 2007.
You can share this story on social media: