Neo-Nazis sentenced in Israel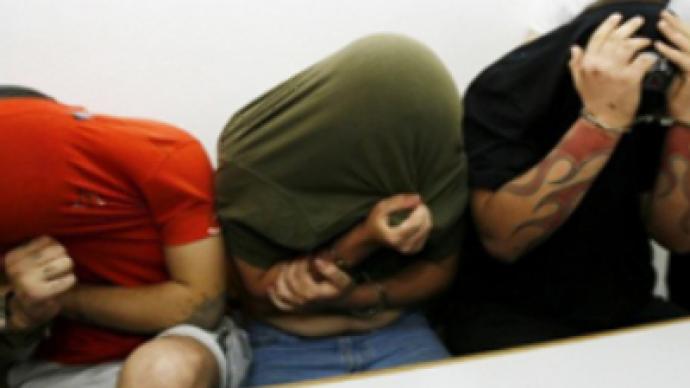 An Israeli court has sentenced a gang of neo-Nazis to up to seven years in jail for a series of violent attacks last year.
The group posted videos of their crimes on the web, the content of which included attacks on Orthodox Jews, gays and vandalism of synagogues.
A court spokesperson said the eight young men were all immigrants from the former Soviet Union.

The arrest of the neo-Nazi gang in October 2007 and footage of their attacks brought shock to Israel.
Around six million Jews were killed during the Nazi Holocaust of World War Two.
You can share this story on social media: