Needle found in sandwich onboard Air Canada
Published time: 1 Aug, 2012 10:16
Edited time: 1 Aug, 2012 14:16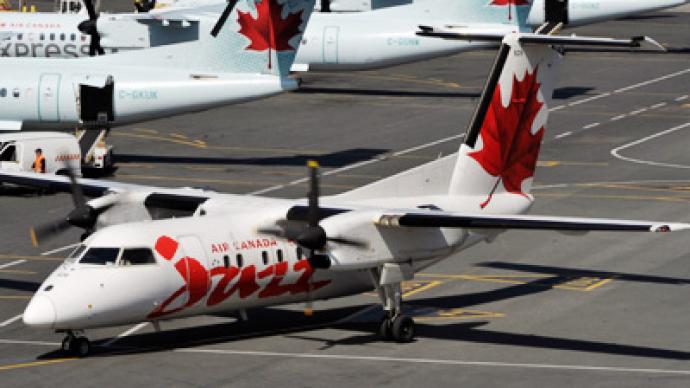 They say it's difficult to find a needle in a haystack, but finding one in your airline meal is much easier, after a passenger onboard a domestic flight in Canada discovered one in a sandwich. This is the second such incident in three weeks.
­A traveler onboard an Air Canada flight from Victoria to Toronto reportedly found a sewing needle in a pre-packaged in-flight sandwich.
After the discovery, the airline contacted the caterer, which has not been named, to "ensure heightened security measures have been put in place," says Peter Fitzpatrick, a spokesman for Air Canada. 
No other passengers have reported needles in their food. Authorities are investigation the case. "Safety is always our top priority so we are taking this matter very seriously," added Fitzpatrick.
Meanwhile the FBI and the Dutch authorities are also probing an incident where needles were found in six sandwiches on Delta flights from Amsterdam to the United States in mid-July.
Four passengers apparently bit into the sandwiches, with some having to be given antiretroviral drugs as a precautionary measure.

Gate Gourmet, the company that catered the Delta flights says it has not received similar reports from any of the other airlines it supplies out of Amsterdam. 
It is unclear if a Gate Gourmet subsidiary caters Air Canada flights, but the airline does use more than one catering company, reports the Vancouver Sun.