Navy swindle: high-ranking official reveals new details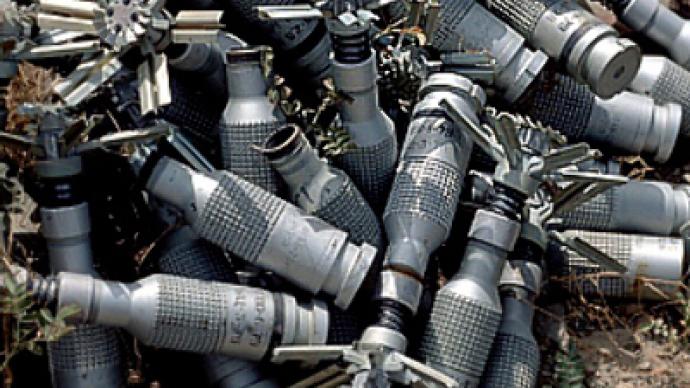 A high-ranking official in the Russian power structures, who hasn't been named, has told RIA Novosti how weaponry was smuggled abroad by Navy officers.
An attempt to smuggle Navy weaponry meant for disposal was uncovered by the Federal Customs Service on the border with Tajikistan at the end of February. It's alleged that corrupt Navy officers tried to sell anti-submarine missiles and aviation bombs to China.
"According to the investigation all weaponry was taken out of the country by rail disguised as non-ferrous metals. Employees of the Federal Customs Service discovered the illegal weaponry at the checkpoint when they found that the cargo did not correspond to the accompanying documents", the official is quoted by RIA Novosti as saying on Friday.
The source from the agency also comments that "the investigation has received data that along with the weaponry, spare parts and munitions for weapon systems were also smuggled abroad". This information is also being studied and checked.
The state has allocated 1.6 million roubles ($US 44,600) for disposal of old weaponry from the Russian Navy by blowing it up. However, some of the Navy's officers have decided otherwise. The missiles had been prepared for sale and were in a condition suitable for use.
Now major checks and searches are under way in the warehouses of the Defence Ministry of Russia, the source says.
High-ranking trace
According to the Investigative Committee of the General Prosecutor's Office, a number of the high-ranking officials of the Navy also assisted in transferring money provided from the federal budget for disposal of certain missiles to the accounts of commercial organisations.
The investigation believes weaponry from the Navy's warehouses was stolen instead of being disposed of and sold abroad. The Navy's General Staff confirmed the information.
Thirty missiles and 200 bombs worth $US 18 million were smuggled to Tajikistan for further sale to China, the Chief Military Prosecutor, Sergey Fridinsky, said on February 25.
The Military Prosecutor's Office has launched a criminal case against Navy officials who are suspected of organising a ring for the sale of missiles and bombs abroad, allegedly to China. The maximum punishment for such crimes is ten years in prison along with a one- million-rouble ($US 28,000) fine.
You can share this story on social media: