Navy officer jailed for throwing 8-year-old twins out of window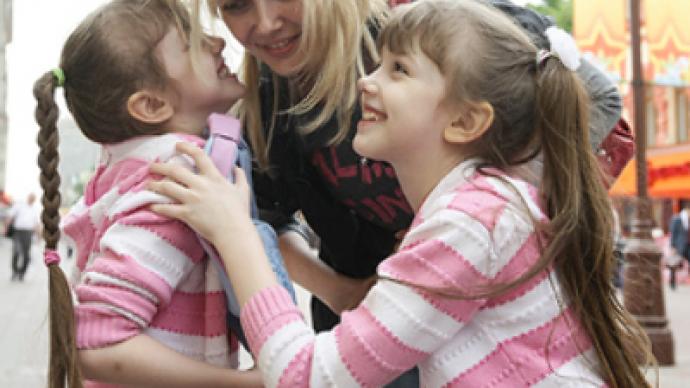 The Moscow district military court has found a Russian navy officer guilty of throwing his common law wife's two eight-year-old daughters out of a window, and sentenced him to nine years behind bars.
Back in November 2009, the story of Nikolay Zakharkin's family drama caused a stir in the Russian media.
The 31-year-old lieutenant commander was reportedly enraged by the girls' mother, Irina, as she was not at home late that night. He eventually threw the twin girls out of an eighth-floor window out of spite.
After that Zakharkin sent a text message to their mother that read: "You may say goodbye to Dasha and Katya."
Both girls managed to survive the fall.
On Wednesday, two days after the jury found Nikolay Zakharkin guilty, the Moscow district military court close the chapter on the story. Zakharkin was sentenced to nine years in a strict regime prison, exactly what the prosecutor for the state had demanded.
The court also ruled that Zakharkin should pay around $ 20,500 to his former wife for moral damage, as well as for Irina's medical and legal costs.
Despite his conviction, Zakharkin retained his military rank.
You can share this story on social media: