Navalny freed pending appeal with travel restrictions, may run for mayor
Protest leader Aleksey Navalny has been freed pending appeal along with co-defendent Pyotr Ofitserov on the condition they adhere to travel restrictions. The court ruled Navalny may run in the Moscow mayoral elections despite charges set against him.
Follow RT's LIVE UPDATES

Although Navalny is legally able to run in the September elections, the opposition blogger said he had not yet decided whether he would carry on with his mayoral campaign.

Navalny was released from custody on Thursday morning and was greeted by a crowd of enthralled supporters outside the courtroom. According to restrictions imposed by the court, Navalny will not be permitted to leave the Russian capital upon his return home. The district court where he is being tried is located in the town of Kirov, around a kilometer East of Moscow. 

"I am not like a pet kitten or a puppy that you can abandon and then take back," said the politician upon being released.
"We had a breather and now back to work. Campaigning, stands, leaflets – this is what we need. A campaign doesn't run itself," he later wrote on Twitter.

Russian political analyst Dmitry Babich believes Navalny hardly has any chance of winning the mayoral election in Moscow as his program is not very different from that of Sergey Sobyanin, the incumbent Moscow mayor. Both candidates appear to be promising Muscovites similar things, like "making everything electronic or switching to market methods of running the city economy". He also argues some of Navalny's nationalistic rhetoric has already cost him supporters.

"I think that when the Western press depicts Navalny in rosy colors, as a liberal, a humanist and all these things, it is a simplification, because he was expelled from the liberal Yabloko party for nationalist deviations. I think that the secret of his success is that he is an average young Russian entrepreneur, not squeaky-clean maybe, you know, a little nationalistic, striving for economic freedom, so I think that he has some support. But, of course it's not massive support, it's not millions of people," Babich told RT.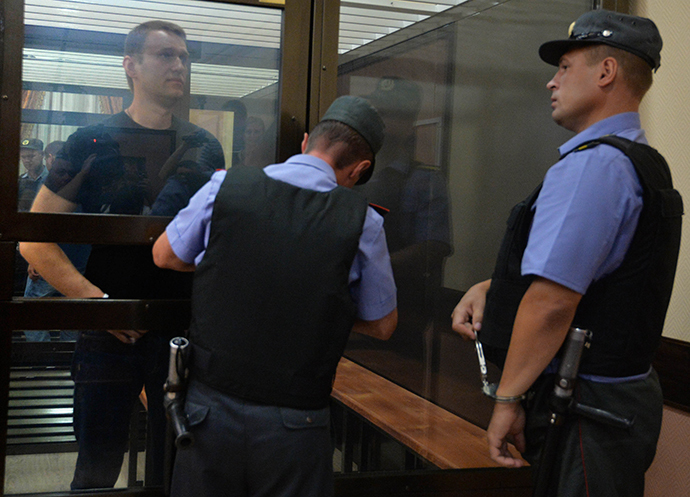 The prominent opposition figure spent a night in prison after the court sentenced him to five years on corruption charges.  

Following yesterday's ruling Navalny's supporters gathered in central Moscow's Manezhnaya Square to protest what they condemn as a politically motivated trial. The court addressed Navalny's allegations of political foul play as "groundless" during Thursday's hearing.

Russian riot police detained dozens of protesters during unauthorized but peaceful rallies held in several Russian cities following the ruling.
Around 2,500 supporters of the anti-corruption blogger Navalny took to the streets in the heart of Russia's capital for an unauthorized rally, according to Moscow police. The organizers of the protest however put the number of participants at over 10,000. 
The Moscow police issued a statement on Friday morning, saying that all of the citizens who had been arrested during the protests had been released. The statement said that around 200 people had been detained in the center for blocking streets and disobeying the police.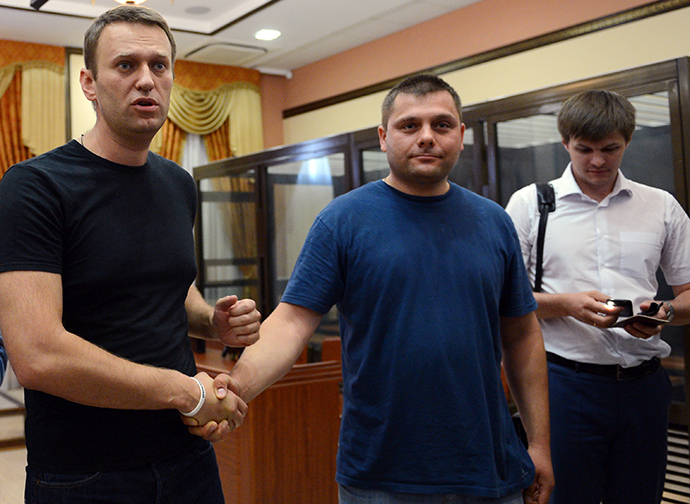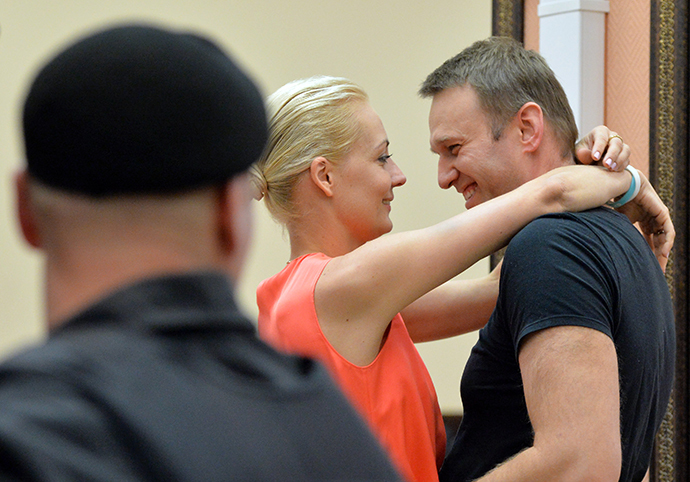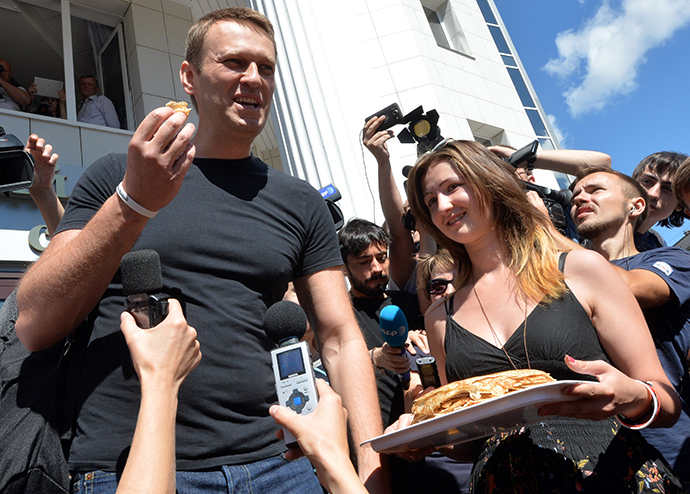 You can share this story on social media: